Rocky IV composer joins Kingdom of Night Kickstarter
Grammy-nominated DiCola in line for RPG score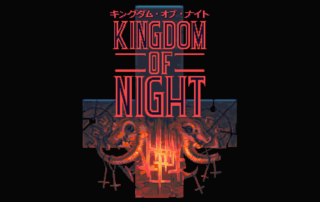 Grammy-nominated movie composer, Vince DiCola could contribute to the soundtrack for Kickstarter game Kingdom of Night.
DiCola is best known for composing the soundtracks for Rocky IV, The Transformers: The Movie and co-composing John Travolta film, Staying Alive.
DiCola's contribution to the game has been added as a stretch goal of $40,000. At the time of publish the project sits at around $36,000 with 4 days to run.
Developed by American studio Black Seven, Kingdom of Night is an isometric, story-driven, action-RPG set in 1980s small-town USA described as "Diablo meets Earthbound"
The game follows the story of John, a young man who is awoken one night by the kidnapping of his neighbor Ophelia, and sets out into the town at night to fight back against a demonic invasion and rescue Ophelia before it's too late.
Kingdom of Night's Kickstarter campaign reached its minimum goal in under 48 hours and continues to achieve further Stretch Goals, including Boss Rush Mode, Speed Run Mode, Extra Class Pack, and Local Co-op Mode.
The Kingdom of Night Kickstarter campaign ends on May 18th at 8:00PM PST (May 19, 4:00am BST).