Rockstar blames Red Dead 2 PC error on graphics drivers
GeForce and AMD updates 'most common cause' of exited unexpectedly issue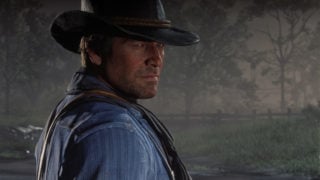 Rockstar has blamed Red Dead Redemption's PC crash error on outdated graphics card drivers.
RDR2 launched for PC on Tuesday, however many players are encountering a crash error with the message, "Red Dead Redemption 2 exited unexpectedly."
In a statement issued to VGC, Rockstar said that the most common cause of the error was out of date graphics drivers and recommend users download up to date versions.
However, numerous users have reported that shutting down anti-virus software or adding the game as an exception can fix the crash issue. Exceptions should also be added to Firewalls if needed.
[UPDATE: The latest update to the Rockstar Games Launcher aims to fix crash errors experienced by Red Dead Redemption 2 PC players when attempting to start the game.]
[UPDATE 2: Rockstar has now recommended disabling anti-virus software, updating the Rockstar Launcher and clearing local profile details]
[UPDATE 3: New Red Dead Redemption 2 and Rockstar Games Launcher updates have been released in a bid to reduce crash errors being experienced by PC players.]
Alternatively, Rockstar suggests booting the game in safe mode or updating your graphics drivers. Users can also verify their game files in the My Installed Games (Rockstar launcher) or Library (Epic Games Store) tabs.
Red Dead Redemption 2 is available today on the Rockstar Games launcher and the Epic Games launcher, however it won't be released on Steam until December.
Rockstar's Red Dead Redemption 2 PC crash error fix
Temporarily disable your Antivirus software
Windows 10 Users can disable the Antivirus portion of Windows Security using the steps outlined in the following article:  https://support.microsoft.com/help/4027187/
Steps may vary for other antivirus software. Please refer to your software provider's documentation for details on how to temporarily disable antivirus protections.
Update the Rockstar Games Launcher
Close any open Rockstar Games Titles
Close the Rockstar Games Launcher
If the Rockstar Games Launcher icon is in the Windows Taskbar, right-click and select Exit
Restart the Rockstar Games Launcher and allow any updates to apply
Clear your local Rockstar Games Launcher profile details
Start the Rockstar Games Launcher
Select Settings
Select Account Information
Select Delete Local Profile

Note: This will remove all profile details from your local machine and require you to sign in to the Rockstar Games Launcher again. It will not delete your Social Club account or any saved games. Signing in to Social Club will recreate your local profile.

Select Confirm
Sign in to the Rockstar Games Launcher again
Launch Red Dead Redemption 2