Rockstar acquires Starbreeze subsidiary
GTA maker to pay $7.9 million for Indian studio Dhruva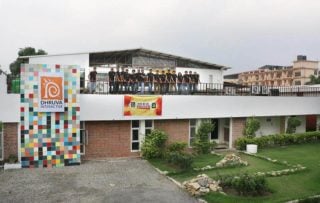 Rockstar Games is to acquire Indian game development studio Dhruva Interactive from Starbreeze, the Payday company which is facing an uncertain future.
Rockstar will pay $7.9 million for the Bangalore-headquartered studio, less than the $8.5 million Starbreeze parted with to acquire it in December 2016, with the transaction expected to close in the coming weeks.
The Swedish company best known for its Payday and Chronicles of Riddick series is facing an uncertain future, stating earlier this month that it will probably require new funding to remain operational over the next year.
Announcing the deal, Rockstar said Dhruva was India's first ever game development studio. Founded in 1997, it currently employs 300 developers specialising in art and design.
In recent years, Dhruva has contributed to various high-profile games including Spider-Man, Days Gone, Sea of Thieves, Forza Horizon 3 and Prey.
Following the acquisition, Dhruva will work alongside an existing team of approximately 500 Rockstar India staff based in Bangalore.
Dhruva CEO and founder Rajesh Rao will work with Rockstar in the near term in a support and advisory role.
He said: "Dhruva Interactive was founded with the aim of creating a world-class game development community in India, and so bringing the Dhruva team under the Rockstar Games label is further proof that we have succeeded in creating a talented team that can contribute to the best games in the world while helping to create a thriving local game developer community in India."
Rockstar India studio manager Daniel Smith also commented: "The addition of the Dhruva team to the existing talent at Rockstar India will expand the studio's capabilities and reinforces our belief in and commitment to the local development community."