Roblox is starting to allow 17+ rated experiences with 'violence, blood or crude humour'
Players will have to verify their age to access mature-rated content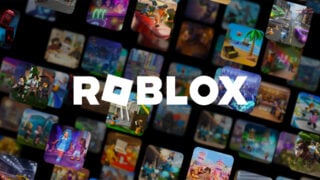 Roblox has announced it will now start accepting user-created experiences aimed at older players.
Until now, the game platform has grouped experiences into three age categories – All Ages, 9+ and 13+.
Now, in a statement on the official Roblox blog, it's been announced that a new 17+ category will soon be added.
According to the game's updated age ratings, 17+ content may contain "intense violence, heavy realistic blood, moderate crude humor, romantic themes, unplayable gambling content and/or the presence of alcohol".
"The fastest-growing age group on Roblox is 17-to-24-year-olds and in 2022, 38% of our daily active users were 17 and over," the statement reads. "As a natural evolution, we're now allowing creators to make content specifically for this audience."
It adds: "We want Roblox to simulate and even go beyond what's possible in the real world. For example, when a family attends a sporting event, there's something at the stadium for everyone to do. But some of these areas may be off-limits for young people. As they get older, though, they'll be able to access those areas, and we want to replicate that dynamic on Roblox.
"Now, creators will be able to offer experiences for those 17 and older that feature more mature themes and storylines like in TV shows or stand-up comedy. These experiences may contain more violence, blood, or crude humor."

Players will not be able to access 17+ content unless they verify their age, by both uploading a photo of government-issued ID and taking a selfie (to show the player matches the photo on the ID).
Roblox claims that once a user's age has been verified, it discards document data and anonymises their identity.
Roblox creators can start making and submitting 17+ experiences now, with Roblox saying it wants these experiences "to be safe and civil, high-quality, engaging, and to fully leverage the potential of aged-up content".
Players will then start to see 17+ content in the game's hub in the coming weeks, it stated.