Roblox is down, and players don't know why yet
There's been a huge spike in reports of Roblox being down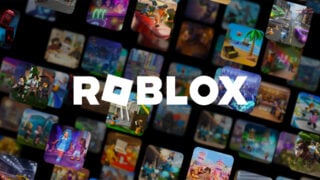 Roblox is currently down, and there's no indication when it will be back.
Outages started at aroung 7am PT / 10am ET / 3pm BST and it's not yet clear when the game will be up and running again.
Tens of thousands of players have already logged that Roblox is down on the Down Detector site, indicating that this is a widespread issue.
VGC will update this article if Roblox makes a statement on what has happened, and when Roblox will be back.
Roblox finally launched on PlayStation earlier this month and has had a huge launch on Sony's platform, according to analyst group Circana (NPD).
According to executive director Mat Piscatella, one week after Roblox launched on PlayStation, only two games drove more engagement: Call of Duty and Fortnite.
"Roblox had a huge debut week on PlayStation," Piscatella wrote on Twitter. "According to Circana's Player Engagement Tracker, during its launch week Roblox ranked 3rd in percentage of PlayStation players that played the title at least once. Only Call of Duty: Modern Warfare II and Fortnite ranked higher."
According to Roblox, more than 65 million people play the game daily.