Roblox is down and its developer has given no indication why
The game creation platform has been offline since October 29
Roblox, the extremely popular game platform, has been offline for nearly 24 hours and developer Roblox Corporation has given no indication why.
In a tweet posted October 29, the official Roblox account said "We know you're having issues using Roblox right now. We're sorry and working hard to get things back to normal."
Since then, the account has tweeted again, implying that the team isn't sure why the platform, which allows users to create and monetize their own games, is down.
"Still making progress on today's outage. We'll continue to keep you updated. Once again, we apologize for the delay.
We know that this outage was not related to any specific experiences or partnerships on the platform."
Visiting roblox.com will take players to a screen which reads "We're making things more awesome. Be back soon."
This is the latest issue for Roblox, following the news in June that it was being sued for allegedly using music without authorisation.
According to Variety, the NMPA is seeking a minimum of $200 million in damages for writers or copyright holders who claim their songs are being used illegally in Roblox's massively popular online game platform and game creation system.
The lawsuit relates to songs recorded by high-profile artists including Ariana Grande, Imagine Dragons, deadmau5, Ed Sheeran and the Rolling Stones.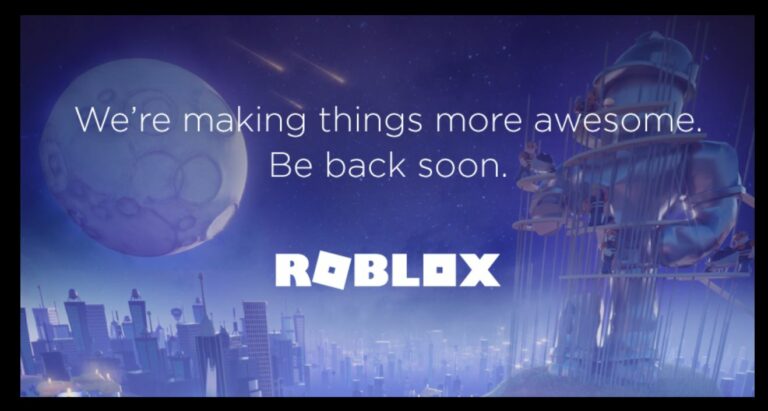 Roblox, which reportedly has over 42 million active daily players and some 200 million monthly users, is particularly popular among children. Its creator went public in March and currently has a market capitalisation of almost $52 billion.
NMPA CEO David Israelite announced the lawsuit against Roblox, which is seeking monetary damages for its "unabashed exploitation of music without proper licenses", at the group's AGM.
He claimed Roblox has earned "hundreds of millions of dollars by requiring users to pay every time they upload music onto the platform — taking advantage of young people's lack of understanding about copyright — and then they take virtually no action to prevent repeat infringement or alert users to the risks they are taking".
According to the NMPA, the suit "will ensure songwriters are fully paid for their works on the platform and that Roblox takes seriously its obligations to those who have made its service so popular and profitable".