Roblox debuts on the New York Stock Exchange, value surges to $45 billion
The online game platform's share price rose drastically on its first day of trading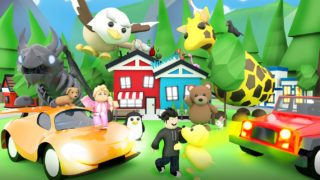 Online game platform and creation system Roblox went public on the New York Stock Exchange yesterday and saw its share price rise dramatically during its first day of trading.
The company was given a reference launch price of $45 per share before trading started, The Guardian reports, but on opening the share price surged to $72.
The stock closed at $69.50 at the day's end, giving the company a total value of $45.3 billion.
A funding round in early 2020 saw the company valued at around $4 billion. However, since then the number of daily users has gone up by 85% and the number of monthly users has grown to 75%, mainly due to the coronavirus pandemic.
Roblox is a particularly popular game among children: more than half of its 200 million monthly users are aged under 13.
Analysts are now trying to predict whether its value will fall after the pandemic ends and children around the world go back to school full-time.
"Roblox has been growing for 15 years, driven by our community, driven by the awesome content, driven by our creators, and driven by our ability for people to do things together. That's a long-term growth path, and we believe that continues forward, even after Covid," Roblox CEO David Baszucki told CNBC.
The company is predicting more growth in 2021, though at a slower rate than last year.
"We headed into 2020 with strong organic growth which was further bolstered by social distancing restrictions," finance chief Michael Guthrie said in a statemet. "As those restrictions ease, we expect the rates of growth in 2021 will be well below the rates in 2020, however, we believe we will see absolute growth in most of our core metrics for the full year."