Roblox apologises after being down for three days
"We're sorry for the length of time it took to restore service", its CEO says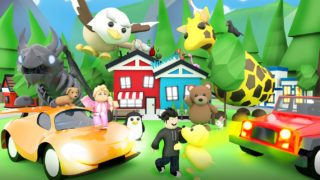 The founder and CEO of Roblox has apologised to players after the game platform was down for three days.
Players started having issues logging into the game early on October 29, with Roblox acknowledging the issue on Twitter. "We know you're having issues using Roblox right now," it said. "We're sorry and working hard to get things back to normal."
The issue wasn't fixed until late on October 31, with Roblox tweeting: "Roblox is back online. Thanks again for your understanding and support. Our CEO, David Baszucki, shared an update on the outage and steps taken to address it."
In the update, Baszucki apologised for the length of the outage. "We are sorry for the length of time it took us to restore service," he said. "A key value at Roblox is 'Respect the Community', and in this case, we apologise for the inconvenience to our community."
Baszucki explained that the outage was down to a number of reasons, sparked by a small bug that was able to spread.
"A core system in our infrastructure became overwhelmed, prompted by a subtle bug in our backend service communications while under heavy load," he said. "This was not due to any peak in external traffic or any particular experience.
"Rather the failure was caused by the growth in the number of servers in our datacenters. The result was that most services at Roblox were unable to effectively communicate and deploy.
"Due to the difficulty in diagnosing the actual bug, recovery took longer than any of us would have liked. Upon successfully identifying this root cause, we were able to resolve the issue through performance tuning, re-configuration, and scaling back of some load. We were able to fully restore service as of this afternoon."
Baszucki assured players: "To the best of our knowledge, there has been no loss of player persistence data, and your Roblox experience should now be fully back to normal."