Riot's new shooter is called Valorant, leaks suggest
Update: Valorant revealed with new gameplay footage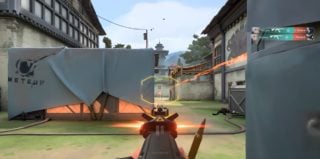 League of Legends developer Riot Games' upcoming character-based tactical FPS could be called Valorant.
Update, March 2: Valorant has officially been revealed with new gameplay footage.
Original story continues: Riot announced it was working on a competitive shooter, codenamed Project A, in October 2019.
According to fan Twitter account VALORANT / Project A (via Polygon), Riot registered a trademark for Valorant earlier this month, while a PlayValorant Twitter account also set up in February has yet to tweet but already has 16,000 followers.
And another Twitter account, ValorantTheGame, has published a supposedly leaked image of a Project A character called Sage.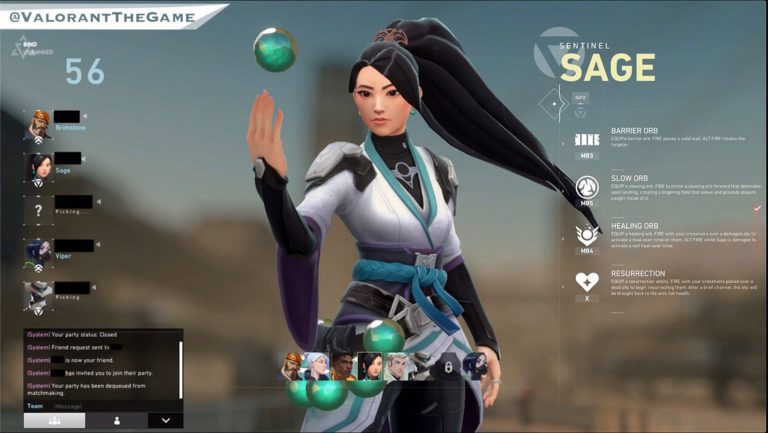 Sage is listed as a Sentinel, which could be a class type, and her Orb abilities include being able to heal allies, place barrier walls, and summon a "lingering field that slows and grounds players" caught inside of it.
If the image is authentic, Sage would appear to be the character with Orb abilities featured in the reveal trailer for the game, which we've timestamped at the relevant point below.
Other character mentioned in the screenshot include Viper and Brimstone.
Riot's Anna Donlon says in the Project A reveal video: "It's competitive, it has precise gunplay, it's set on a beautiful near future earth and it has a lethal cast of characters, each with their own unique abilities. This is our take on a competitive shooter.
"We promise that just like League, we're in this for years and years to come. With Project A, we're staying true to the high consequence gameplay of tac shooters, but we want to evolve the space, we want a tac shooter with more creativity, more expression and a lot more style. In Project A, your abilities create amazing tactical opportunities for your gunplay to shine."