Riot Games to amend mandatory arbitration policy
New employees will be able to take sexual harassment and assault claims to court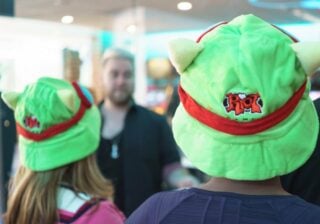 Following threats of a walkout, Riot Games has said it will amend a controversial mandatory arbitration policy which prevents employees from taking sexual harassment and assault claims to court.
However, the League of Legends firm said the policy change won't come into effect until several existing gender discrimination complaints are resolved — and so far it has only committed to offering the revised policy to new employees, as it says current staff waived the right to sue when they were hired.
As reported by Kotaku, which published a detailed investigation into Riot's allegedly toxic workplace culture last year, leading to a public apology from the company and a commitment to change its cultural DNA, the firm is facing gender discrimination lawsuits from five current and former employees.
Last week, Riot filed motions to prevent two of those women from taking their cases to court, its attorney arguing they'd signed clauses barring them from doing so.
Over the past 18 months, leading technology companies including Microsoft, Facebook and Google have dropped the controversial practice of forcing employees to settle sexual harassment claims in private arbitration, a practice which critics argue stacks the odds in the employer's favour.
Riot announced its revised stance on arbitration agreements in a website update on Thursday.
"Over the last eight months, we've been internally focused on listening, learning, and acting as we work to transform our culture and create a more diverse and inclusive Riot… You can read more about some of that work here, here, and here.
"In the spirit of transparency," it continued, "we also want to address the ongoing public conversations around Riot's arbitration agreements. Over the last week we discussed this topic with Rioters across the organisation, including tonight at our bi-weekly all-company town hall. We've made a call that we will pivot our approach.
"As soon as current litigation is resolved, we will give all new Rioters the choice to opt-out of mandatory arbitration for individual sexual harassment and sexual assault claims. At that time, we will also commit to have a firm answer around expanding the scope and extending this opt-out to all Rioters.
"We know that this resolution will not satisfy all Rioters," it added. "We understand and respect Rioters who choose to protest this decision on Monday, and admire their conviction and willingness to stand up for their beliefs."