Riot Games agrees to pay $100m to settle gender discrimination lawsuit
The League of Legends studio had previously agreed to pay ten times less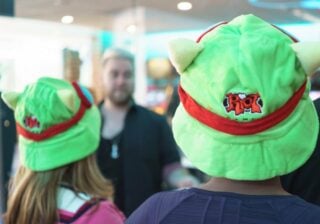 Riot Games has agreed to pay $100 million to settle a class action lawsuit over alleged gender discrimination and sexual harassment.
Under the terms of the settlement agreement, the League of Legends developer will pay $80 million to current and former full-time employees and temporary agency contractors in California. An additional $20 million in attorneys' fees and miscellaneous expenses is also included.
The suit was first launched in November 2018 when two former employees alleged that they were subjected to sexual harassment and gender discrimination.
Kotaku published a detailed investigation into Riot's allegedly toxic workplace culture that year, leading to a public apology from the company and a commitment to change its cultural DNA.
Riot Games had agreed to pay just $10 million to settle the class action lawsuit in December 2019. However, the Department of Fair Employment and Housing (DFEH) intervened and claimed the figure should climb to over $400 million.
Earlier in 2019, hundreds of Riot Games staff staged a walkout at the publisher's Los Angeles headquarters in protest of the company's forced arbitration policies, which prevented some employees from taking sexual harassment and assault claims to court.
Riot said in a statement announcing the latest settlement: "Three years ago, Riot was at the heart of what became a reckoning in our industry. We had to face the fact that despite our best intentions, we hadn't always lived up to our values.
"As a company we stood at a crossroads; we could deny the shortcomings of our culture, or we could apologize, correct course, and build a better Riot. We chose the latter.
"We're incredibly grateful to every Rioter who has worked to create a culture where inclusivity is the norm, where we're deeply committed to fairness and equality, and where embracing diversity fuels creativity and innovation.
"While we're proud of how far we've come since 2018, we must also take responsibility for the past. We hope that this settlement properly acknowledges those who had negative experiences at Riot and demonstrates our desire to lead by example in bringing more accountability and equality to the games industry."