Review round-up: Resident Evil Village blends elements of 7 and 4 but doesn't reach those heights
Capcom's horror adventure sequel hits consoles and PC on Friday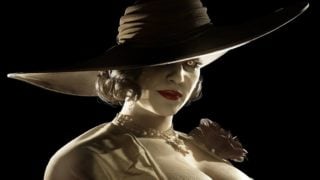 Resident Evil Village reviews have gone live ahead of the game's release this week.
The 10th main game in the Resident Evil series and the sequel to Resident Evil 7: Biohazard will be released on May 7 for PS5, PS4, Xbox Series X/S, Xbox One, PC and Stadia.
A 60-minute playable demo was released on Sunday, allowing players to explore the Village and Castle areas for a total of 30 minutes each.
VGC's Resident Evil Village review calls Capcom's horror adventure "a deliciously hammy hybrid of past glories, with some real series highs".
Critics are largely positive in their write-ups, with many saying the game successfully blends elements of Resident Evils 7 and 4 without surpassing either of its biggest inspirations.
On review aggregation site Metacritic, the game currently has a Metascore of 84 on PS5, 82 on Xbox Series X, and 85 on PC.
Resident Evil Village review round-up