Returnal is adding campaign co-op and a new survival mode this month
The game's Ascension update launches on March 23
Housemarque's is set to introduce campaign co-op support for Returnal.
The feature was announced during a Sony State of Play presentation on Wednesday.
It will be added to the game on March 23 as part of update 3.0, which is titled Ascension.
The update will also add a new survival mode to the game.
"Returnal: Ascension adds Co-op Mode, allowing you to share your entire journey through the shifting labyrinth of Atropos with another player," reads the blurb accompanying the reveal trailer, which is viewable below.
"This update also adds The Tower of Sisyphus – accessible as long as you've unlocked the Icarian Grapnel. It's an ascending gauntlet of increasingly dangerous phases, with each containing twenty floors. Upon entry, eliminate all the enemies on each floor and secure your passage to the next one up. Just be ready for what you might encounter within…"
Returnal director Harry Krueger explained Housemarque's decision to evolve the single-player game into a cooperative experience in a PlayStation Blog post.
"While Returnal was designed as a focused solitary experience, the hostile forces of Atropos can often feel overwhelming and leave us yearning for companionship," he said. "With our new two-player online co-op mode, players can now combine their forces and brave the challenges of Atropos together."
The blog also revealed how progression will work when two players are exploring the world together:
"Progression is tied to the host, so if you're struggling to overcome a certain boss or biome, bringing in another player to help may open your road to triumph. Client players who join to help will also get to keep some progress they make – such as collecting logs and xenoglyphs – and the more games they assist with the more their Scout Rank will grow. "
Tower of Sisyphus is described as a new "endless mode" which is "true to [Housemarque's] arcade roots".
Krueger said: "Each Phase in the Tower will culminate with an encounter with Algos, which will also get increasingly harder as you advance through the mode. Unlike the campaign, in the Tower players will also have a score to chase. You can track your progress and highest score on a leaderboard, and compete against your friends and foes for the highest rank. Much like our previous arcade-inspired titles, you will also have a Score Multiplier – keeping this up and increasing it will be the key to racking up the highest possible scores."
There is also new narrative content to be found in the mode, according to Krueger.
"Aside from the new levels, our new Boss and some new items to discover, there is also entirely new narrative content to be explored in the Tower as well. I won't spoil anything here, but players will get another small glimpse into Selene's haunting past and gain further insight into her state of mind."
Related Products
God of War Ragnarök (PS5)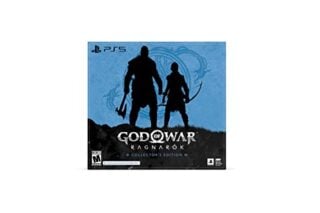 God of War Ragnarök - Collector's Edition (PS5)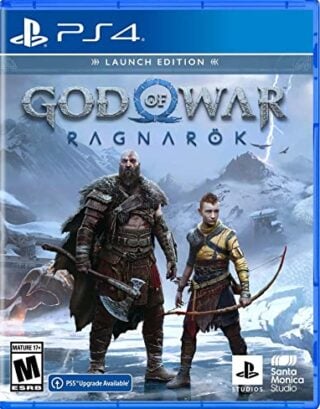 God of War Ragnarök (PS4)
Other Products
Some external links on this page are affiliate links, if you click on our affiliate links and make a purchase we might receive a commission.