Return to Monkey Island will finally explain Monkey Island 2's ambiguous ending
The game will also return to the iconic Mêlée Island
The upcoming Return to Monkey Island will finally resolve a 30-year mystery and explain what really happened at the end of Monkey Island 2.
Note: this article contains spoilers for Monkey Island 2.
The game, which is planned for release sometime this year, will be led by Ron Gilbert, who was the director and co-writer of the original game The Secret of Monkey Island, and the director of Monkey Island 2. Gilbert will be joined by Dave Grossman, who was a co-writer on both games.
Although Return to Monkey Island is technically the sixth game in the Monkey Island series, it's only the third to be led by Gilbert and Grossman, and is therefore being presented as a sequel to Monkey Island 2.
The pair have therefore confirmed to Adventure Gamers that the second game's confusing ending will finally be explained.
Return to Monkey Island trailer
The second game ends with the protagonist, Guybrush Threepwood, facing off against the evil pirate LeChuck in a small room. Just as it looks like LeChuck is about to die, he asks Guybrush to remove his mask.
When he does, it turns out that LeChuck is actually Guybrush's brother Chuckie. Then a workman arrives and tells the two they shouldn't be there.
When the two leave the room, they step out into an amusement park, and are both now children. Their parents arrive and tell Guybrush they're glad he's okay, and as they leave Chuckie's eyes glow red.
Fans have speculated about the ending for decades, and later games in the series handled by different teams decided to ignore it entirely and start with Guybrush on a completely different adventure.
When asked by Adventure Gamers if the game was being treated as a new 'Monkey Island 3' of sorts, Gilbert explained that while it was, it wasn't exactly what they originally had in mind for Monkey Island 3 because many of their previous ideas had since been included in other sequels.
"If I made the actual Monkey Island 3a, people would say, 'Oh, you're just ripping off [Escape from Monkey Island], you're just ripping off [The Curse of Monkey Island]," he said. "I don't think you can make that game.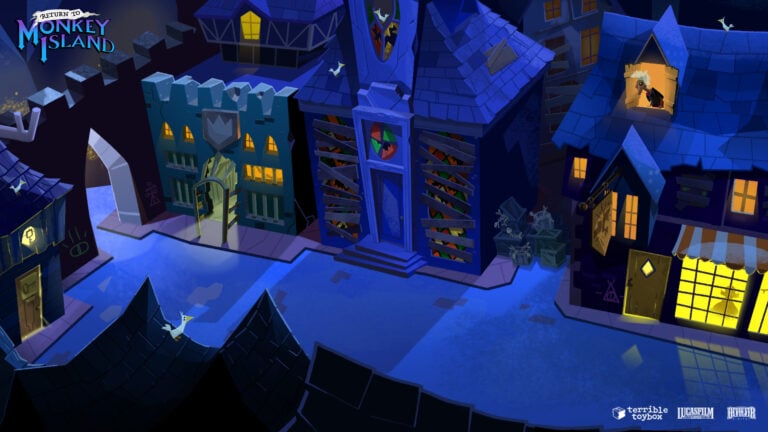 However, he then added: " One of the things that was very important to me about this was that I did want the game to start right at the end of Monkey Island 2, when you walk into that amusement park. I wanted the game to start there."
When asked to confirm if that was the first scene in Return to Monkey Island, Gilbert replied: " Yeah, that was kind of my one criteria, we need to start the game there.
"I don't want to go into all the details of it, but we do start there, and then it takes lots of weird twists and turns that you would expect from us."
Gilbert and Grossman also confirmed that the game will see Guybrush returning to Mêlée Island, the iconic location where the first half of the original game is set.
When asked if Monkey Island would be in it too, Gilbert joked that "we might wedge that in," adding: "Well, in Monkey Island 2, they don't go to Monkey Island."
To this, Grossman pointed out "I will say that the title of Monkey Island 2 was not Return to Monkey Island," causing Gilbert to laugh: "That is true."
Related Products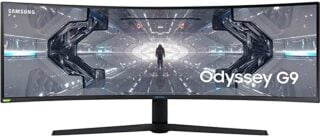 SAMSUNG 49-inch Odyssey G9 Gaming Monitor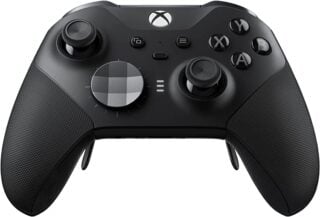 Xbox Elite Series 2 Wireless Controller
Other Products
Some external links on this page are affiliate links, if you click on our affiliate links and make a purchase we might receive a commission.