Retro specialist Nightdive explains the difference between a 'remake' and 'remaster'
The System Shock dev says it 'makes the game you remember, not the games you played'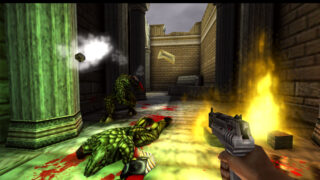 Retro games specialist Nightdive Studios has explained the difference between video game remakes and remasters, according to its own definition.
Nightdive, which has created a large number of re-releases including Turok, Doom 64, Blade Runner and Shadow Man, told VGC in a recent interview that it's come up with an internal definition for what defines a "true remaster" as opposed to a "ground-up remake".
Re-releases of older games have become a mainstay on the video games calendar in recent years, but there does not appear to be much cohesion in the language used to describe them.
"It's really tough, isn't it? We've tried to come up with a definition internally," CEO Stephen Kick told VGC.
"Based on the work that we've done in the past, we've done a little bit of everything at this point. We've done what we like to call, 'enhanced editions', where you're basically taking the original game, making it run on newer operating systems and then adding some nice quality of life stuff, like widescreen support.
"Then we've got games like Shadowman, which we consider a true remaster. We did all that quality of life stuff and got it running smoothly at 60fps, but then we did art on top of that; new textures, new models and even went so far as to work with the original developers to implement stuff that got left on the cutting room floor.
"Finally, we've got System Shock, which is a ground-up remake. It's all brand new, but it's still based on the original game and is as true to that as we can possibly keep it."
Despite the frequent debates on forums and social media over what defines a remaster vs remake, Nightdive's kick told VGC he does believe the public is starting to appreciate the amount of work required to create either.
"I think that over time there's been a lot more appreciation [from the public] for the amount of work that goes into it. Our philosophy is that, if you play one of our games, that's the game you remembered playing, but not necessarily the game that you actually played.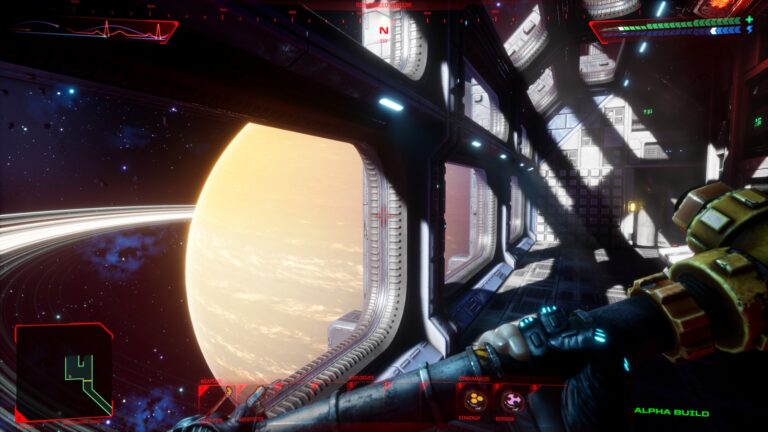 "So, in the instance of Turok and some of the older N64 games, if you play our remak… sorry, remaster! I've slipped up myself there… if you play our remaster, you're going, 'oh my god, this is exactly how I remember it!' Except its running at 4K/60, we fixed all the bugs and made it the experience that we remember."
Nightdive is currently developing its long-coming System Shock remake, which has been in development since 2016 and still has no release date. The game was, however, playable at Gamescom this week.
According to CEO and game director Kick, original creators Warren Spector and Paul Neurath have been providing regular feedback on the remake.
"They've been wonderful," he said. "We've been providing builds to them periodically and getting their feedback, and they've been giving us a lot. This was their baby, and it's been entrusted to us. We're just lucky to have them as a sounding board to let us know when maybe we've gone too far or maybe not far enough. We've definitely been applying that feedback."
Related Products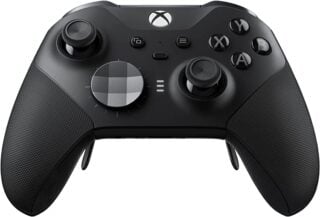 Xbox Elite Series 2 Wireless Controller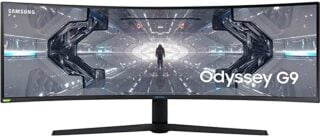 SAMSUNG 49-inch Odyssey G9 Gaming Monitor
Other Products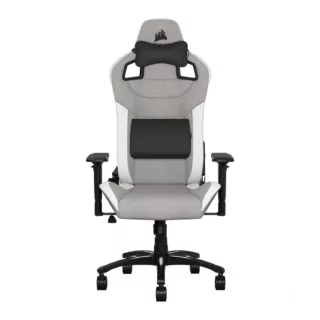 Corsair T3 RUSH Gaming Chair

£249.98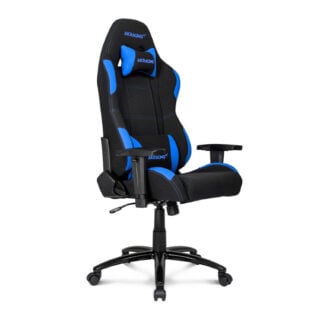 AKRacing Core Series EX Gaming Chair
Some external links on this page are affiliate links, if you click on our affiliate links and make a purchase we might receive a commission.