Respawn reveals Medal of Honor: Above and Beyond's multiplayer modes
VR game launches next week
Respawn has revealed Medal of Honor: Above and Beyond's multiplayer modes ahead of the game's December 11 release.
In addition to its single-player campaign, the VR game will ship with five multiplayer modes including Deathmatch, Team Deathmatch and Domination.
The other two modes are Mad Bomber, which sees players planting and defusing bombs, and Blast Radius, which is described as "King of the Hill with an explosive twist" as players "rule the ring with a rocket launcher".
Multiplayer matches support up to 12 players and cross-play between Oculus and Steam.
Titanfall, Apex Legends and Star Wars Jedi: Fallen Order studio Respawn showed off the game's story mode in a trailer released in August.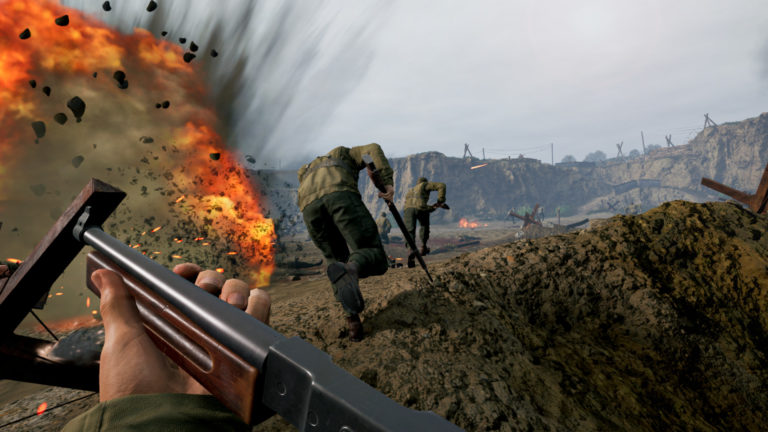 The "full-length campaign" sees players go behind enemy lines to aid the French Resistance and battle Nazis in land, air and sea missions in war torn 1940s Europe.
Game director Pete Hirschmann said last year: "It's a great feeling to introduce Medal of Honor to a whole new generation of gamers on a new platform for the franchise.
"I've been fortunate to be a part of this franchise since the beginning, and putting this game on the Oculus Rift allows us to be more immersive than we've ever been before."