Respawn 'kills off newest Apex Legends character'
Previously announced Legend, Forge was seemingly a marketing stunt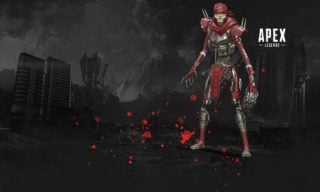 Respawn has seemingly killed off the character billed as the next to join Apex Legends.
In an animated short released on Monday the previously announced Legend Forge is brutally dispatched by another character, Revenant.
The robot assassin Revenant has been consistently teased by developer Respawn as an upcoming Legend, and data related to the character has even been found in-game.
So it was a surprise to the game's community when Forge was eventually announced this month as the next Apex Legends character joining for Season 4.
It seems the whole thing was a grand marketing stunt however, as EA has now updated the game's website to reflect Forge's death and evidence of his demise can even be found in-game.
According to datamined information, Revenant's powers could include the ability to tag enemy players and then reveal their location on demand.
Revenant could also be able to fire a projectile which temporarily disables enemy tactical abilities.
During its last earnings call in October 2019, publisher EA said Apex Legends had attracted 70 million players.
Given the success of the battle royale game, EA CFO Blake Jorgensen implied Respawn was unlikely to return to Titanfall 3 in the near future.
Further plans for the game and updated player numbers could be provided when EA reports its third quarter earnings on January 30.