Resident Evil Village gameplay video reveals animal hunting and upgrade systems
The 10th main game in the series will be released on May 7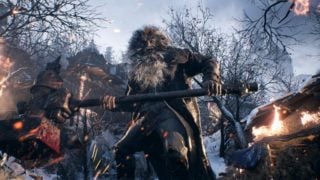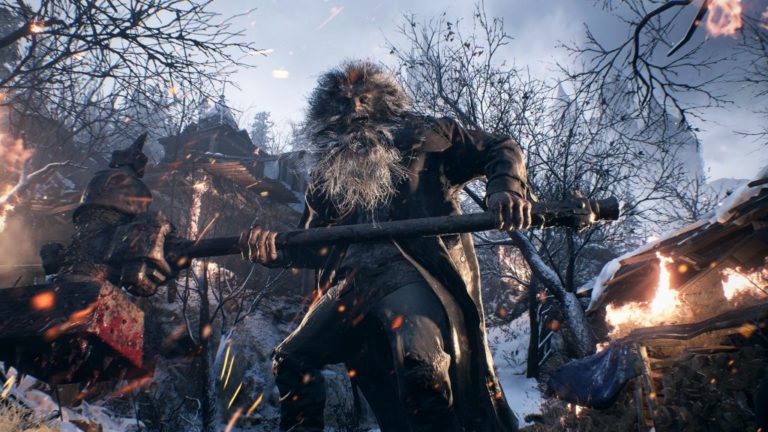 A new Resident Evil Village gameplay video has revealed how the game's upgrade systems work.
The Game Informer video below shows how players can hunt animals to obtain ingredients such as fish, meat and poultry that can be combined to cook permanent upgrades for Ethan Winters in The Duke's Kitchen, such as reducing damage taken when guarding.
Some larger animals like boars and rams will fight back when attacked, so players will have to decide whether risking precious ammo to kill them is worth the reward.
Weapons can be upgraded using Lei, Resident Evil Village's in-game currency, which can be obtained from fallen enemies, who will also sometimes drop valuables that can be sold for cash. Treasure hidden throughout the world such as crystals can also be traded with The Duke for Lei.
The currency can be used to purchase supplies including extra baggage for inventory items, ammo, medicine, and weapons like pipe bombs and mines.
Capcom will hold a Resident Evil showcase on April 15 at 3pm PT / 6pm ET / 11pm BST.
The event promises to include a new trailer and gameplay, "along with a few other surprises as well".
Capcom is likely to announce release details for a Resident Evil Village gameplay demo which will be made available for all platforms.
Resident Evil Village will be released on May 7 for PS5, PS4, Xbox Series X/S, Xbox One, PC and Stadia.