Resident Evil Ambassadors invited to test 'unannounced game'
News follows recent Resident Evil 3 remake reveal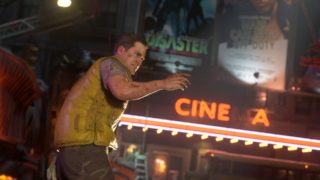 Capcom is reportedly organising play testing sessions for an unannounced game.
The news was revealed in an email sent to Resident Evil Ambassador members, which was republished on Reddit.
An excerpt reads: "Also, as limited offers to Ambassadors, we have invitations to a play test session of our unannounced title, and priority seats at our game show booth."
Those interested need to apply in order to be eligible for play test selection, while it's unclear what the game show referred to is – the email says event locations and dates "are not confirmed".
You can register to be a Resident Evil Ambassador here. "Registrants can look forward to special information regarding the series, events and campaigns," Capcom says.
Resident Evil Ambassadors were previously invited to play test Project Resistance, the multiplayer component of the upcoming Resident Evil 3 remake, ahead of its official announcement.
Capcom announced Resident Evil 3, which has been recreated inside its RE Engine and will release in April 2020, earlier this month.
Originally released for PlayStation in 1999, Resident Evil 3 follows Jill Valentine as she attempts to escape Raccoon city in the immediate aftermath of the virus outbreak, before the events of Resident Evil 2.
The Resident Evil 2 remake was named VGC'S 2019 Game of the Year.