Capcom is working on a Resident Evil 4 remake
Osaka-based M-Two is leading development on the latest series reimaginging, sources reveal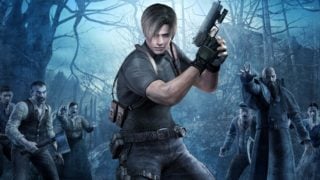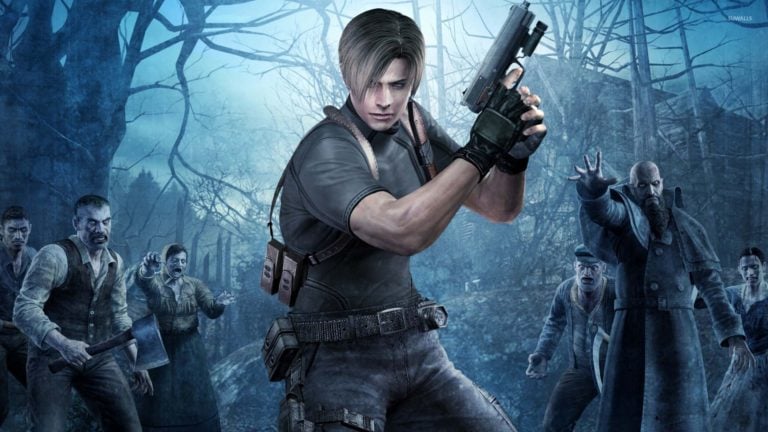 Capcom has greenlit a Resident Evil 4 remake.
Following its reimaginings of Resident Evil 2 and 3, multiple development sources have told VGC that the Resident Evil 4 remake has now entered full production with an estimated release window in 2022.
Development is being led by Osaka-based M-Two, the new studio founded by former PlatinumGames head Tatsuya Minami, which has been preparing for the project since 2018.
However, similar to how 2020's Resident Evil 3 was directed by company Red Works, Capcom's internal teams and other external studios are likely to lend significant development resources.
Resident Evil 4 Remake Guides:
Clockwork Castellans | Resident Evil 4 merchant requests | Resident Evil 4 gold egg | Resident Evil 4 gigantic fish
Resident Evil 4 Remake
Will there be a Resident Evil 4 remake?
Capcom has greenlit a Resident Evil 4 remake, developed by Osaka-based M-Two, with support from Capcom studios.
What is the Resident Evil 4 Remake release date?
Resident Evil 4 Remake has an estimated release window of 2022.
What are the Resident Evil 4 Remake platforms?
Resident Evil 4 Remake will likely release for PS5, Xbox Series X and PC.
---
UPDATE 2: More alleged details have emerged on Capcom's Resident Evil 4 Remake project, including claims it will be co-developed by parts of the RE2 and Devil May Cry V team.
---
It's understood that the remake has the blessing of original game director Shinji Mikami, who officially declined an approach to lead the project himself but has provided informal advice on its direction.
The studio helming the remake has been in operation since 2018 and is comprised of many former Platinum and Capcom employees.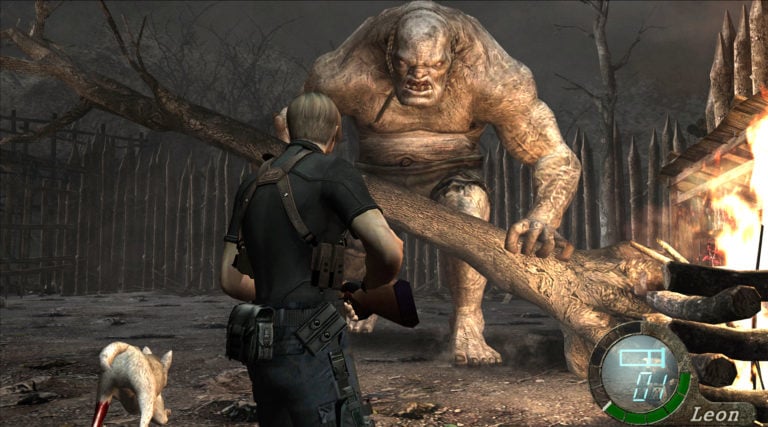 M-Two recently contributed to the development of 2019's Resident Evil 3, but its role on that game was always intended as a precursor to its main project.
2005's Resident Evil 4 is Capcom's highest rated game of all-time, according to review aggregation site Metacritic, with sales totalling 7.5 million copies across various platforms.
The horror instalment is regarded as one of the most influential games of the 2000s, with its off-the-shoulder viewpoint in particular widely adopted by many third-person shooters that followed.
The game overhauled much of the series' tropes up until that point, with survival elements such as scarce ammunition made less relevant, and a faster – and tense – pace introduced.
Even the series' titular zombies were replaced by a fanatical religious cult. The Los Illuminados would swarm the player in large groups, instead of appearing as lone, stumbling baddies like in past Resident Evil games.
In the 15 years since its release, Resident Evil 4 has been ported and remastered dozens of times, but never fully remade.
The game was released with new content for PlayStation 2 shortly after its GameCube debut, and a Wii version arrived in 2007 with motion control aiming. A HD remaster was later released for PS3, Xbox 360 and PC in 2011, and then again for Xbox One and PlayStation 4 in 2016.
2020's Resident Evil 3 features a number of potential nods to 4's forthcoming remake, including the introduction of Parasite zombies – which appear similar to Resi 4's Plagas – and at least one sequence similar to a Quick Time Event (QTE), which featured heavily in the fourth game.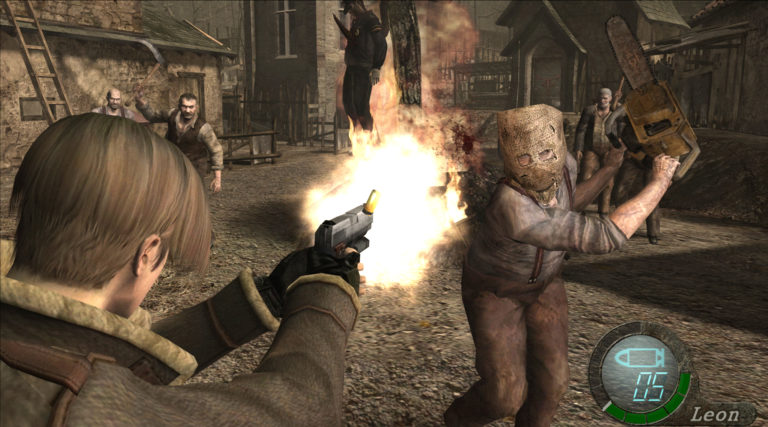 Although many original Resident Evil 4 team members remain at Capcom, it's unclear whether they have any involvement with M-Two's project. One person with knowledge of development told VGC the remake is being directed by a newcomer to the series.
Resident Evil 4's original lead coder, Kiyohiko Sakata – another PlatinumGames veteran – was the game director for the Resident Evil 3 remake via his company Red Works.
Producer Hiroyuki Kobayashi is also still at Capcom and worked on Resident Evil 6, while Resident Evil 4 designer Kouji Kakae recently worked on Devil May Cry 5.
Resident Evil 4's original director, Shinji Mikami was approached to co-found M-Two but turned down the role due to his commitment to Bethesda's GhostWire: Tokyo, VGC was told.
Another person with knowledge of the studio suggested that the name 'M-Two' was initially a reference to Mikami and Minami, who worked closely together at both Capcom and PlatinumGames.
The next entry in Capcom 's long-running series will be Resident Evil 8, offering a continuation of the revamped first-person mechanics introduced with 2017's Resident Evil 7.
According to info provided by reliable insider Dusk Golem and verified by VGC, Resident Evil 8 will release on current and next-gen consoles in 2021.
Like Resident Evil 7, the 2021 game will feature a first-person perspective and returning protagonist Ethan Winters.
However, the game will feature many narrative and mechanical departures for the series, including hallucination and insanity segments, as well as enemies based on mythical creatures such as werewolves.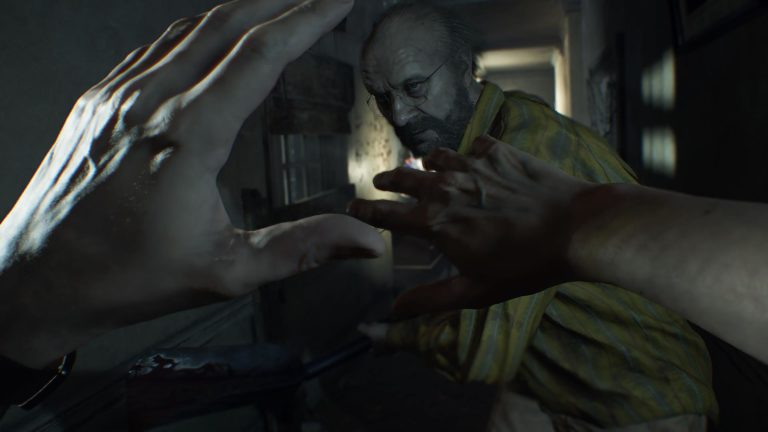 A first-person Resident Evil 8 will release in 2021.
Resident Evil 8 will mark the third consecutive annual release for the series, following 2019's Resident Evil 2 and this April's Resident Evil 3.
In recent years Capcom has successfully focused on creating new games in its existing franchises. Resident Evil 2, released in January 2019, "exceeded expectations" with sales approaching six million units.
It's understood that in Europe, Resident Evil 3's launch sales were about a third lower than its predecessor's. The remake saw a significant drop in physical sales, which is unsurprising considering shops are currently closed due to the coronavirus pandemic.
Capcom was unavailable for comment at the time of publishing this story.
[UPDATE:  Capcom says the Resident Evil 3 remake shipped two million copies worldwide in five days, while the Resident Evil 2 Remake has now shipped over 6.5 million copies.]
Related Products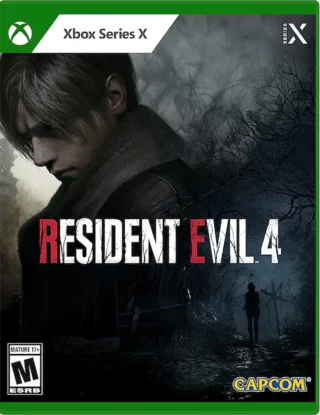 Resident Evil 4 Remake (Xbox Series X|S)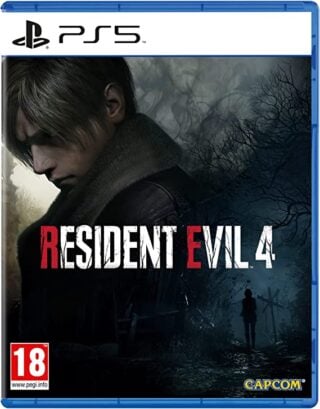 Resident Evil 4 Remake (PS5)
Other Products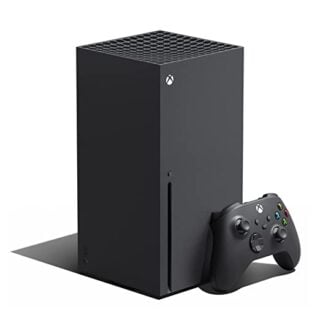 Xbox Series X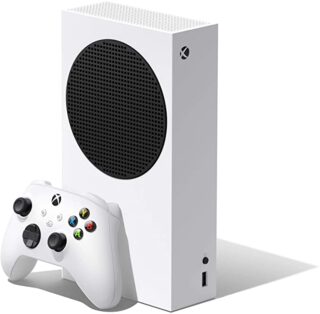 Xbox Series S
Some external links on this page are affiliate links, if you click on our affiliate links and make a purchase we might receive a commission.