Resident Evil 3 remake demo confirmed
Taster expected to be available ahead of the full game's April release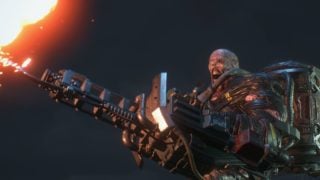 Capcom has confirmed plans to release a Resident Evil 3 remake demo.
"We'll have more details in the near future!" the company tweeted on Tuesday.
Capcom announced the Resident Evil 3 remake in December, with a release date set for April 3, 2020.
Resident Evil 3 follows Jill Valentine as she attempts to escape Raccoon City in the immediate aftermath of a virus outbreak, before the events of Resident Evil 2.
It features more action-oriented gameplay than previous instalments and introduces the Nemesis monster, which pursues players throughout the story.
Like 2019's Resident Evil 2 remake, Resident Evil 3 has been remade in Capcom's RE Engine with a new over-the-shoulder camera angle.
Tuesday's demo announcement coincides with the publication of a Resident Evil 3 preview on VGC.
"While we can't yet assess just how good Resident Evil 3 Remake will turn out to be when played all the way through, our hands-on with the game left us wanting more," it reads.
"Like Resident Evil 2 Remake – which, if anything, it outclasses in graphical terms – it felt like it had been judiciously and intelligently assembled, in such a way as to preserve the original game's nature, while dragging it firmly into the 21st century.
"Capcom continues to offer its competitors an object lesson in how to remake the jewels of its back-catalogue."
Resident Evil 3 remake is being partly developed by M-Two Inc, a new studio founded by former PlatinumGames CEO Tatsuya Minami, VGC understands.