Report alleges Roblox casino sites are letting children gamble millions of dollars
The sites let players wager Robux currency in luck-based games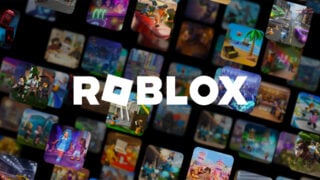 Children are gambling millions of dollars' worth of Roblox currency in casino sites, a new report claims.
On his Sharpr newsletter, which covers esports and betting, journalist Cody Luongo claims that there are "a handful of black market casino sites aggressively targeting the franchise's youthful audience and facilitating illegal gambling services".
According to Sharpr, these sites – including BloxFlip, RBXFlip, RBXLWild and RBXGold – allow users to log in with their Roblox accounts and deposit either in-game Roblox items or Robux currency, then gamble them in "a variety of luck-based casino and head-to-head games".
The article also notes that BloxFlip has a Discord server, where users can earn special roles based on how much they wager on the site. Users can become 'Whales' on the Discord server if they wager more than 1 million Robux, the equivalent of $12,500.
It's alleged that these sites, which are unauthorised and not related to Roblox itself, make no proper attempt to verify the age of the users taking part.
Given that 62% of Roblox users are 16 or under, it's therefore likely that a portion of the people using these gambling sites are children.
Sharpr also cites examples of Roblox influencers, some of whom are under 18, who have been contacted by BloxFlip with offers to sponsor their content, pay a fixed rate for views and give them an affiliate code that would give them a cut of wagers made by their followers.
In one example, Roblox influencer DarkkHayden, who has over 300,000 YouTube subscribers and 350,000 TikTok followers, tweeted an email they had received from BloxFlip offering them such a deal, despite them only being 14 years old.
The report also quotes the owner of a popular third-party Roblox trading site, who spoke to Sharpr under anonymity and claimed that most of the users being targeted by BloxFlip are under 18.
"Like 90% of the people promoting are underage, and it's not even difficult to figure that out just based on the type of content they put out," they said. "These gambling sites don't do any due diligence in asking for the age of the people they're promoting with."
A spokesperson for Roblox Corporation told Sharpr that it was in the process of taking action on gambling sites, but didn't explain how.
"Bad actors make illegal use of Roblox's intellectual property and branding to operate such sites in violation of our standards," they said. "Roblox has teams and processes in place to investigate these websites to protect our brand and platform, including, where possible, having the websites removed. In some cases, we engage with law enforcement as part of our efforts.
"Ensuring a safe and compliant online experience for users of Roblox is a core tenant of the company. Roblox will continue to be vigilant in combating entities who engage in practices that are in violation of our policies or endanger the safety of our community."