Report alleges auction and grading 'fraud' is behind recent surge in retro game prices
UPDATE: Auction house and grading firm deny colluding to manipulate the market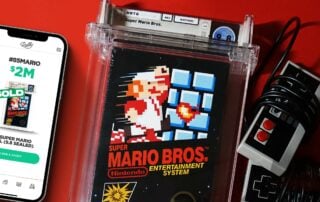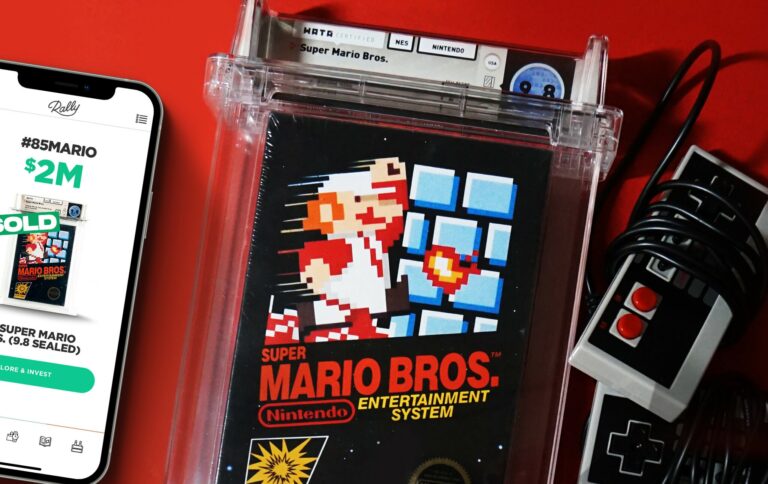 This article was originally posted on August 24 at 2:39pm BST, then updated at 4:55pm BST on August 24, 6pm BST and 8:52pm BST on August 25 with comments from Heritage Auctions, Wata and Jeff Meyer.
A new report alleges fraud in the grading and auction process which has seen a recent surge in retro game auction prices, most notably leading to a copy of Super Mario Bros. selling for $2 million this month.
Journalist Karl Jobst alleges in a 52-minute video investigation that grading company Wata Games and collectibles auction company Heritage Auctions have been complicit in artificially inflating the value of the retro video game market for their own gain.
Jobst alleges that Wata president and CEO Deniz Kahn has been working with Heritage Auctions co-founder Jim Halperin to manipulate the market through press releases and interviews claiming the value of retro games would continue to rise.
Wata directors have been grading their own games and artificially raising their value, it's claimed, and very few of the games sold for extremely high prices are actually bought by game collectors.
---
UPDATE: Wata has issued a statement to VGC in which it claims that the allegations made in Tuesday's report are "baseless and defamatory".
A spokesperson said: "Wata Games is the trusted leader in collectible video game grading and we're honored to play a key role in this booming industry that we are incredibly passionate about. We're humbled by the support of our thousands of customers who trust us to provide accurate and transparent grading.
"The claims in this video are completely baseless and defamatory and it is unfortunate that Mr. Jobst did not contact us to give us the opportunity to correct him."
---
ORIGINAL STORY CONTINUES: In a statement issued to VGC, Heritage Auctions denied it's been involved in any illegal or unethical practices and claimed Jobst's video contained "numerous misstatements".
"Heritage Auctions wishes it had been given the opportunity to respond before the video's publication, because there are numerous misstatements of fact and inaccurate conclusions contained within the piece," a spokesperson told VGC.
"Heritage strongly refutes any allegation that it or its officers are involved in shill bidding, "market manipulation" or any similarly illegal or unethical practices. Heritage prides itself on our transparency and being a place built by and for collectors. With this in mind, we welcome the opportunity to discuss the video-game marketplace further, and would invite Mr. Jobst to our world headquarters in Dallas to tour our operations and speak further with leadership."
Wata has not yet provided a response to this week's claims.
Boxed retro games have experienced a surge in sale price over the past 18 months, with several notable video game auctions raising significant sums.
Just last month a pristine condition copy of Super Mario 64 sold for $1.56 million, and weeks later a copy of Super Mario Bros. sold for $2 million. The record had previously been broken two days earlier when a sealed, early production copy of The Legend of Zelda sold for $870,000. That's compared to last November, when the record price for a video game was $156,000 for a sealed copy of Super Mario Bros. 3.
Every game mentioned above was graded by Wata Games, a company that gives games a numerical grade depending on their quality. Although game grading companies already existed before Wata (most notably the Video Game Authority, which was established in the mid-2000s), since its inception in 2018 Wata has quickly become considered the authority.
A year after Wata was formed, Heritage Auctions began listing its first video game auctions – and only titles that had been graded by Wata. However, as Jobst points out in his video, the two companies appear to have had a relationship before then.
When the Wata website was originally launched it had a Dealer Spotlight section that said Wata-certified products would be sold at a used video game distributor called Just Press Play, and also featured in Heritage's online auctions. Heritage Auctions' Halperin was also listed as an advisor on the Wata site.
Before Wata's inception, the highest price ever paid for a video game was a copy of Super Mario Bros, which sold on eBay for a little over $30,000 in July 2017. However, this record was demolished in February 2019 when another copy of Super Mario Bros – graded by Wata – sold for more than triple that price at $100,150.
That copy of the game was reportedly bought by three men, according to Jobst's report; Heritage Auctions' own co-founder Halperin, Just Press Play founder Zac Gieg and game collector Rich Lecce.
This was followed by a Heritage Auctions press release celebrating the 'world record', in which Halperin promoted Heritage's upcoming first Wata-certified video game auction. The press release also included quotes from Wata CEO Kahn, stating that the hobby's upward trajectory "showed no signs of slowing down".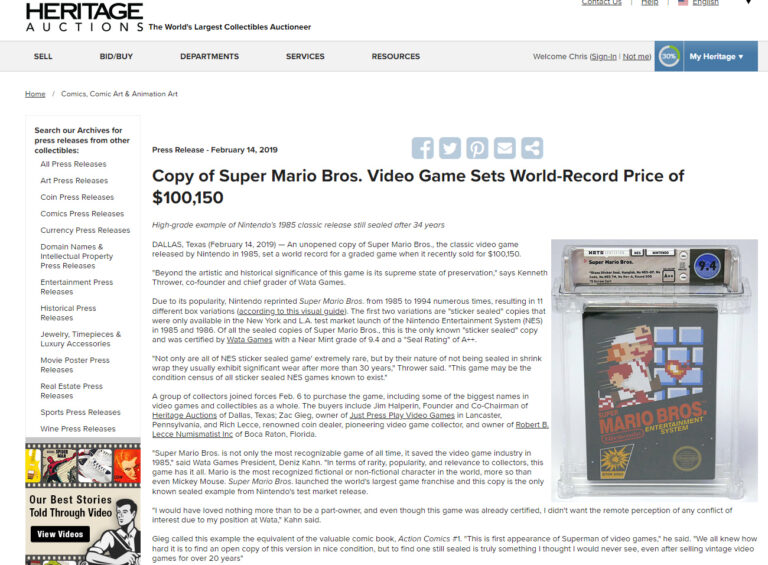 In his video, Jobst sums up the situation like this: "So what you have here is the chairman of the auction house buying a game for a record price, and then creating a press release about his own purchase, in which himself and the president of the grading company are stating that the value of games is going up.
"He then advertises that his own game will be going up for auction in the future through his own auction house."
Jobst alleges that by doing this, Kahn and Halperin were deliberately trying to artificially inflate the price of the retro video game market so both their companies could make more money off the back of it.
Wata's business model sees it charge a percentage of a game's market value when grading it, so if a game's market value is $10,000 Wata charges up to $400 to grade it, but if a game is valued at $1 million it would cost over $20,000 to grade it.
Meanwhile, Heritage Auctions stands to make even more money by charging a 20% buyer's premium, so if a game sells for $1 million Heritage gets $200,000. It also takes 5% from the seller, a further $50,000.
So by allegedly working together, Heritage and Wata stood to make a lot of money by valuing retro games at extortionate prices and selling them at auction, it's claimed.
Jobst alleges that Kahn continued to manipulate the market by regularly giving interviews to sites in which he claimed the value of games was rising, once saying "it's only a matter of time until a video game sells for a million dollars".
Kahn also appeared on TV show Pawn Stars multiple times, grading games at extremely high prices as part of what Jobst claims was a "very large, very effective campaign to establish WATA as the authority on video games, despite having only been created."
It's claimed that very few of the games selling for extremely high prices are actually bought by game collectors.
Jobst's report points out that fractional share companies such as Rally, Otis and Mythic Markets have been responsible for buying a large number of these games.
These companies then sell 'shares' of a game to investors, who buy them in the hope that their value will rise so they can then sell their share to someone else.
For example, Rally bought a copy of Super Mario Bros for $140,000 in 2020. This is the same cartridge that sold for $2 million earlier this month, earning its investors a large return on their investment.
"None of the people who buy equity in any of these collectibles actually own it," Jobst says. "It's purely to try and make bets on its price and earn a quick buck."
People are also buying Wata games from auction and trying to flip them on eBay. "I haven't heard of a single legitimate collector buying any of these expensive games," Jobst claims. "It's entirely speculation, purely for profit."
Another strong allegation Jobst makes in his video revolves around Jeff Meyer, the founder and CEO of comic price guide site GoCollect.
NintendoAge – a collector-run website that offered a huge database of information on retro Nintendo games including their rarity and alternate releases – was founded by Dain Anderson.

Anderson reportedly owned one of the largest collections of sealed Nintendo games in the world, but in 2019 he sold the entire collection to GoCollect founder Meyer.
Following the sale, the entire collection was graded by Wata and was even given a special name, The Carolina Collection, which appeared on each game's grading label. Meyer then started selling the games through auction houses including Heritage Auctions, who sold an initial batch of his games for over $540,000.
However, Jobst discovered through Wata's Securities and Exchange Commision (SEC) filings that GoCollect boss Meyer is actually a director at Wata, something it's claimed he has never publicly disclosed.
Last year, Wata told the New York Times that Wata employees were "not allowed to have games graded by the company or sell those that were".
"So what you have," Jobst summarises, "is the president of Wata Games saying that employees are not allowed to grade or sell graded games, but meanwhile a director of the company is grading his entire collection.
"But not just grading it, grading it in a special privileged way by naming it, therefore increasing the value, and immediately selling them through auction houses at insane prices for profit.
"If the games in this collection were graded just like any other game there would be nothing illegal about this.
"However, considering the fact that they were graded in a unique and special way, there is a very good argument to be made here for fraud, especially given that Jeff's relationship with WATA Games was never disclosed to the public."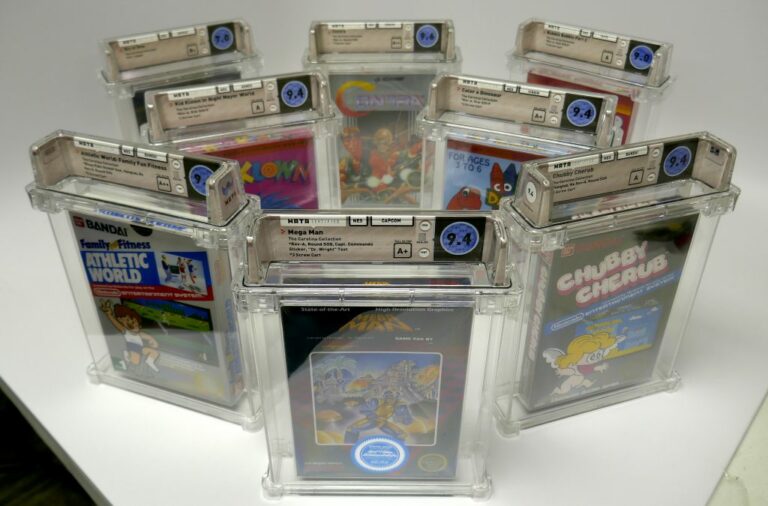 Meyer also purchased NintendoAge from Anderson and immediately shut it down, causing Jobst to suggest that "on the surface it appears as though Jeff is trying to own and control the flow of information about the value of video games, which only ends up being more suspicious given his ties to Wata Games – again, another huge conflict of interest."
Jobst alleges that Meyer continues to intentionally hide his director role at Wata, citing a GoCollect blog post written by him in 2020 in which he refers to a new video game price guide on the site "thanks to the awesome folks at WATA Games", implying they're a third party.
---
UPDATE: Jeff Meyer issued VGC the following statement:
"No one at GoCollect, myself included, was consulted on any of this content. The allegations against me and GoCollect are untrue. I was never employed by Wata. I held a board position because I was a late stage investor in the company. I resigned from my board position in January 2020. I would welcome a live stream interview with @karljobstgaming"
---
ORIGINAL STORY CONTINUES: When WATA games was incorporated in 2017, Dain Anderson was the executive officer.
Jobst also accuses Kahn of being complicit in this, pointing out that Anderson – the NintendoAge owner who sold the games – was also the executive officer of Wata when it was incorporated in 2017.
Jobst says "[Kahn] obviously knows who the directors of his company are", but didn't disclose their relationship to the company in a blog post about The Carolina Collection, shortly before his interview with the New York Times telling them employees were not allowed "to have games graded by the company or sell those that were."
In response to Jobst's video, lawyer and journalist Seth Abramson tweeted a lengthy article with all his NES market research.
Abramson claims that "the games that are making them rich are the most widely available (and yes, even in high grades) in the world".
He also says that Wata previously "accidentally self-leaked" information claiming that it had graded more than 750 copies of Super Mario Bros 3 since it was founded, but that only 65 of them had come to market sealed.
Abramson says this data suggests "that major investors are holding many copies of Super Mario Bros 3 and slowly releasing them into the market to hide how ubiquitous the game is sealed/graded".
"While that may be legal, it underlines that by 2024 the market will be saturated with games people are paying $30,000 for now," he adds.
"But here's the catch: the people paying $30,000 aren't earnest collectors, they're big-money speculators. They'll then flip these pretend-rare Super Mario Bros 3s for $40,000, then $60,000, then $100,000.
"Until the market busts, and there are no more re-sellers for the big sellers to sell to."
Related Products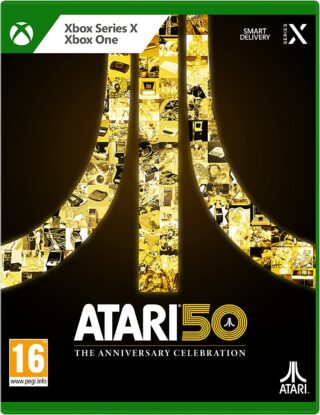 Atari 50 (Xbox)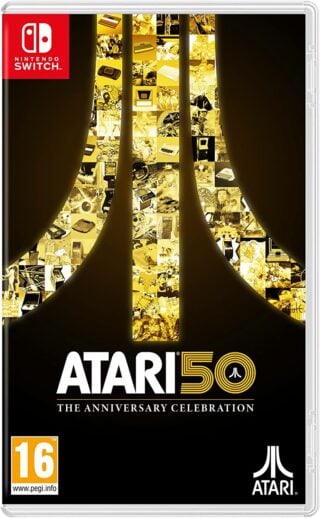 Atari 50 (Switch)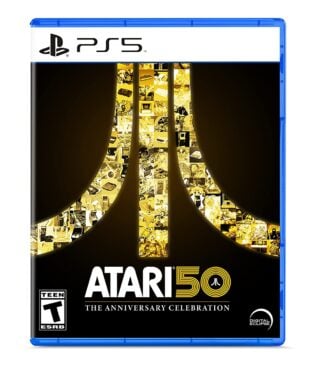 Atari 50 (PS5)
Other Products
Some external links on this page are affiliate links, if you click on our affiliate links and make a purchase we might receive a commission.