Reminder: Today is the last day 3DS and Wii U eShop cards can be used
After today, players will no longer be able to directly add funds on either system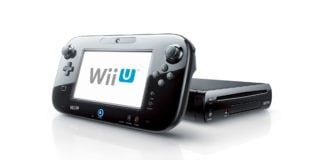 Today is the last day that players will be able to use prepaid eShop cards to add funds to the Nintendo 3DS and Wii U digital stores.
Nintendo has already removed credit card support from the North American console stores (Europe had the functionality removed back in 2019), and after today (August 29), it will not longer be possible to use eShop cards either.
Once the functionality is shut down, players will have no way to add funds directly through their 3DS or Wii U, and will have to do so via a Switch instead.
This is the latest stage in Nintendo's plan to completely phase out the 3DS and Wii U eShops on March 27, 2023. After that date, players won't be able to buy digital games at all, even with their existing balances.
If players want to top up their 3DS or Wii U balance after today, they will still be able to link their Nintendo Network ID wallet (used with the Wii U and 3DS) with their Nintendo Account wallet (used with the Switch) to create a shared balance.
This means players can top up their balance on the Switch, then use that shared balance to buy Wii U and 3DS games until March 27 next year.
However, after that date,  the remaining balance can only be used on the Switch eShop.
Earlier this year Nintendo assured that even though no more transactions (including the downloading of free demos and content) will be possible after March 27 next year, the online service won't shut down completely.
"Even after March 27, 2023, and for the foreseeable future, it will still be possible to redownload games and DLC, receive software updates and enjoy online play on Wii U and the Nintendo 3DS family of systems," it said.
As revealed by VGC analysis, up to 1000 digital-only eShop games will effectively disappear for good once 3DS and Wii U eShop transactions end on March 27.
Some of the more notable Wii U download-only exclusives set to disappear forever include Affordable Space Adventures, Amiibo Tap: Nintendo's Greatest Bits, Chasing Aurora, Dr Luigi, The Letter, Mini Mario & Friends: Amiibo Challenge, Pokémon Rumble U, Pushmo World (Pullblox World in Europe) and Shut the Box.
On 3DS, the list of games set to disappear is even larger. These include 3D-enhanced re-releases of a number of classic games, including Nintendo's 3D Classic range, which offered stereoscopic versions of games like Excitebike, Kid Icarus and Kirby's Adventure.
Finally, the closure of the Wii U and 3DS eShops will also mean the termination of the final systems to support the Virtual Console service. Once this happens, the only retro games provided by Nintendo will be the ones available on Switch Online's various apps.
Related Products
Other Products
Some external links on this page are affiliate links, if you click on our affiliate links and make a purchase we might receive a commission.