Remedy's Control gets August 27 release date
Supernatural action-adventure game coming to PC and consoles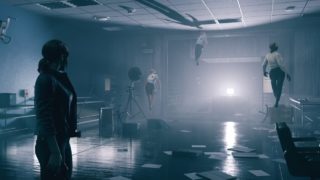 Remedy Entertainment's new game, Control, has been given a release date of Tuesday August 27.
Previously pegged for a summer launch window, the Control release date was inadvertently revealed by an entry on Microsoft's online store, before Remedy confirmed the news to various outlets including Game Informer.
Control is the latest game from the studio behind Quantum Break and Alan Wake. It tells the story of Jesse Faden, who's on a quest for answers after the secretive New York agency she works for is invaded by an otherworldly threat.
According to the official blurb: "This supernatural third-person action-adventure game will challenge you to master a combination of supernatural abilities, modifiable loadouts and reactive environments, while fighting through a deep and unpredictable world."
It was announced at GDC that the game will be released on PC as an Epic Games store exclusive, while it will also be available on Xbox One and PS4.