Remedy is working on a 'bigger' Control sequel and a co-op multiplayer spin-off
The multiplayer game, codenamed Condor, is coming to Series X/S, PS5 and PC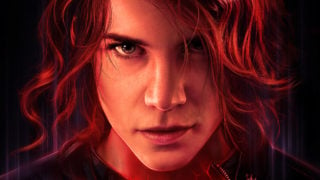 Control developer Remedy Entertainment has announced plans to team up with 505 Games to make two new Control games.
The first is a co-op multiplayer spin-off set in the same universe, which is currently codenamed Condor and is being developed by Remedy's 'Vanguard' team.
The second is a "bigger budget Control game" designed to "further expand the Control franchise", which is to be explored more in the future.

In an official blog post about the partnership, Control's game director Mikael Kasurinen attempted to assuage any concerns Remedy fans may have about the studio taking a rare venture into multiplayer gaming.
"We get that there is going to be scepticism about multiplayer. But I believe we can create shared experiences without compromising the unique DNA of who we are, or the stories we want to tell," Kasurinen explained.
"Yes, we need to re-think our angles, our techniques, our mindset, but we see it as an exciting challenge: What would a Remedy multiplayer game look like?
"The Vanguard team has done awesome progress on that front already, and the possibilities there are extremely exciting. Both games [Control and Condor] will be different examples of how you can collectively experience our worlds.
"We are approaching this with a mix of excitement and respect. We want to create something that is engaging, yet familiar, something any of our fans can jump into and feel at home in. Together."
Speaking briefly about the upcoming sequel, he added: "Control is more than one location, character, or story. We have more. Something ambitious. As today's announcement stated, we "have outlined high-level collaboration terms to further expand the Control franchise with a bigger-budget Control-game".

"I unfortunately cannot go into more detail than that, but suffice to say, I'm extremely excited for the future of the Control franchise."
In a business review published last month, Remedy made reference to a multiplayer project being developed by the Vanguard team.
"With Vanguard, our free-to-play co-op game project, we have now defined many of the core elements of the game," it said. "Development progresses at a good pace, internal playtesting continues, and we are starting the next phase of closed external gameplay testing."