Reggie Fils-Aimé doesn't think Nintendo is done with F-Zero
The former NOA boss says the company is likely experimenting with ideas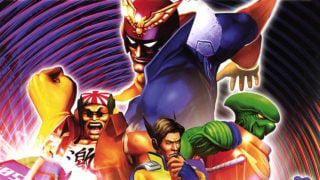 Former Nintendo of America boss Reggie Fils-Aimé doesn't think Nintendo has "abandoned" its F-Zero series, despite the franchise now not having seen a release for nearly 20 years.
The last F-Zero game was F-Zero Climax, which was released for Game Boy Advance in 2004 – just 9 months after Reggie first joined Nintendo. Ever since then, hardcore fans have been hoping for news of the series' revival.
Speaking in his latest interview with GamesBeat to support his new book, the exec reiterated the long-stated line from Nintendo employees that it hasn't been able to come up with an innovative idea to justify bringing back the racing series.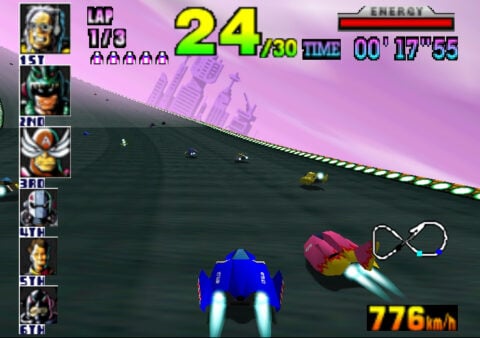 However, Films-Aimé said he believed Nintendo was likely experimenting with ideas that could eventually be applied to a new F-Zero.
"Why was F-Zero abandoned? The insight I would share is that, at least during my tenure, Nintendo developers were always experimenting with different gameplay styles, always thinking about where a unique experience could be applied back, either to an existing franchise or maybe creating a new franchise," he said.
"My bet is that somewhere in the Kyoto development centers, some developer is playing around with an idea that might be applied to F-Zero. It's never a situation, at least in my experience, where the company makes a conscious decision not to continue supporting X-Y-Z franchise. Historically it just hasn't worked that way, not when I was there."
Fils-Aimé's comments are far from the first time it's been suggested that F-Zero needs something innovative if it's to ever come back.
Last year Nintendo veteran Takaya Imamura, the artist who designed the characters and vehicles in F-Zero, said he believed the series wasn't dead but still "hard to bring back".
"Of course, I've thought about it many times", he said, "but without a grand new idea, it's hard to bring it back."
And in an interview with Gamekult in 2012, Shigeru Miyamoto reacted with surprise when he was told a Twitter poll said F-Zero was one of the series French gamers miss the most.
"Since the first game on SNES there have been several instalments, but I don't think the series has evolved much," he said. "I'm very curious and would like to ask these people: why F-Zero? What do you want that we haven't done yet?"
Related Products
Other Products
Some external links on this page are affiliate links, if you click on our affiliate links and make a purchase we might receive a commission.