Reggie Fils-Aimé claims Nintendo of America was 'forced' to launch Game Boy Micro
Former exec claims "siloed thinking" contributed to "lacklustre results" for the system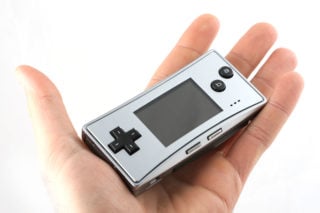 Former Nintendo of America (NOA) president Reggie Fils-Aimé has claimed that the company's US arm was "forced" to launch Game Boy Micro in 2005 due to a lack of alignment between different parts of the business.
Writing in his new book, 'Disrupting the Game: From the Bronx to the Top of Nintendo' (transcribed by VGC), Fils-Aimé said having to launch the GBA redesign after the launch of its successor, Nintendo DS, was a direct result of the "siloed thinking" that was holding the company back at the time.
Fils-Aimé was NOA's executive vice president of sales and marketing in 2005. He said the firm's US arm was "planning on closing out the [Game Boy Advance] line" that year with a Black Friday promotion that would clear its remaining inventory, as GBA was in "a state of decline" and NOA had switched its attention to making the recently launched Nintendo DS a success.
But in early 2005, shortly after NOA had made its plans for the big GBA sale, he became aware of Nintendo Japan's plans to launch Game Boy Micro.
But because of the way Nintendo was structured, Fils-Aimé claimed that members of the company's operations and product development teams with close ties to NCL in Japan "had been made aware of the Micro much earlier" than he had.
"From my perspective, the concept of Game Boy Micro was a nonstarter," Fils-Aimé said in the book. "The hardware was exceptionally small, Not only were the control buttons difficult for any reasonably sized adult to manipulate, but also the screen was tiny. This ran counter to current consumer electronics trends of making screens larger.
"But development of this hardware had continued, and now we were forced to launch the system. 'We should have talked about this long ago', I told [fellow NOA executives] Don James and Mike Fukuda. 'We should have all agreed that this product would be a distraction for us in our market and either not introduce it here or have it terminated as a project globally. By working together we could have had a different outcome'.
"My point was not to rebuke them – at the time we were peers," he continued. "It was to identify that we were operating in silos and this made us ineffective in managing projects coming from NCL [Japan]."
Game Boy Micro would launch globally to "lacklustre results", according to Fils-Aimé, selling less than a million units in its first month and under two million units after four months at the end of 2005.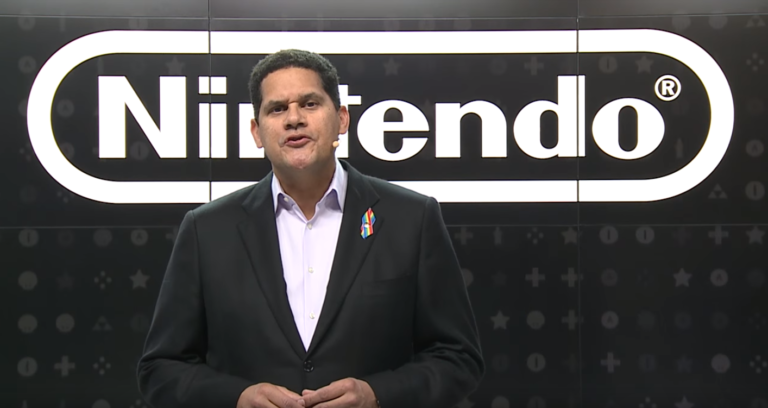 Fils-Aimé would become NOA president the following year and said he used the Game Boy Micro as "a teachable moment" for the company.
"The lesson: company leadership needed constant communication on our priorities. As president, my solution was to institute weekly meetings of the executive leadership team to review key priorities and our progress against them."
While Fils-Aimé said the decision was initially unpopular with some NOA executives, the benefits soon became apparent.
"As soon as we started, everyone saw the benefit," he claimed. "The grumblings stopped, sharing of information accelerated, and we saw an immediate benefit in the pace of our initiatives."
Fils-Aimé added: "As we would begin a new fiscal year, we would align on the upcoming year's priorities. This ensured agreement across the entire company. And I would share these priorities with [Nintendo CEO] Mr Iwata to shape his thinking on the overall Nintendo priorities for the upcoming year."
Related Products
Other Products
Some external links on this page are affiliate links, if you click on our affiliate links and make a purchase we might receive a commission.