ReedPop launches Cosplay Central website
New launch is designed to be "the premier destination for all things Cosplay"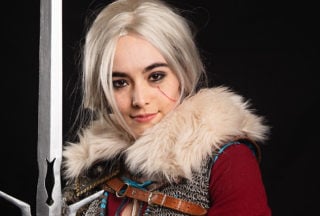 VGC's network partner ReedPop has launched a new website dedicated to the cosplay community.
Cosplay Central is designed to be "the premier destination for all things Cosplay," it says, including the latest news, features, videos, advice columns, interviews, tutorials, photo galleries and more.
At launch, content on CosplayCentral.com includes video interviews with Adam Savage, Critical Role's Travis Willingham and Laura Bailey, and AEW star Orange Cassidy, as well as advice columns, how-to-guides, tutorials and more.
ReedPop, which runs events such as PAX and New York Comic Con, has cultivated a large community of cosplayers through its Championships of Cosplay competition series, which it says gives it unparalleled reach among cosplay fans both on and offline.
The company's global head Lance Fensterman said in a statement: "At ReedPop we pride ourselves on hiring fans and relentlessly innovating for our fans and communities.
"CosplayCentral.com is our latest move into the world of 365 content creation that will deepen our relationships with all fans and in particular the global cosplay community through the exceptional content we will deliver."