Redfall devs reportedly hoped it would be cancelled or rebooted by Microsoft
The Bethesda project is said to have suffered from unclear direction and staffing issues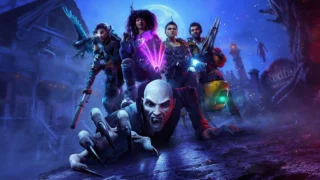 A new report claims to shed light on the circumstances that resulted in Redfall's disappointing release last month.
Following several delays, the first major Xbox exclusive from Bethesda released with a number of technical issues and generally reviewed poorly, garnering aggregate scores of 56 (Xbox Series X/S) and 54 (PC) on Metacritic.
Redfall is a multiplayer loot shooter, a genre that's new to creator Arkane Studios, which is best known for its critically acclaimed single-player immersive sims like Dishonored and Prey.
According to a new Bloomberg report, the game's development was hampered by a lack of clear direction, a high turnover of staff, and insignificant resources for what was billed as a triple-A game.
The report, which is based on the accounts of over a dozen anonymous sources who worked on the title, said the project started development in 2018 after being pitched to staff as a "multiplayer Arkane game".
Some members reportedly found the pitch confusing and felt unsure that the sort of gameplay Arkane was known for would translate well to a co-op setting.
The game reportedly suffered because its development team was continually understaffed, with Arkane's Austin office employing fewer than 100 people, and insufficient outsourcing support offered by Bethesda.
Many experienced developers who weren't interested in making a multiplayer game reportedly left the studio, with almost three quarters of the Austin staff who had worked on 2017's Prey said to have departed Arkane by the time Redfall was finished.
Arkane is said to have experienced difficulties filling vacancies, with lower-than-average salaries, its Texas location, and the desire of prospective employees to work on single-player immersive sims viewed as contributing factors.
When development of the game started, Bethesda's then-parent company ZeniMax was reportedly pushing its studios to develop live service titles, and according to Bloomberg, Redfall had a significant microtransaction plan in place for three years before it was scrapped in 2021.
That same year, Microsoft acquired ZeniMax in a $7.5 billion deal, and some Arkane staff reportedly hoped the Xbox maker might cancel Redfall or reboot it as a single-player game.
However, Microsoft took something of a hands-off approach to Bethesda's game development studios, as Xbox boss Phil Spencer acknowledged in a recent Kinda Funny Games interview.
"We didn't do a good job early on in engaging Arkane Austin to really help them understand what it meant to be part of Xbox and part of first-party, and use some of our internal resources to help them move along that journey even faster," he said.
"We left them to work on the game… they're a very talented team – I love that team, and I still do, and I will totally bet on them to do another great game.
"But when [Xbox Game Studios head] Matt Booty and [ZeniMax president] Jamie Leder sit down, I think we can engage earlier with our different studios. And I do think there's a difference when we come in when the creative is already set on a game – and that's not washing our hands, every game we ship from our teams is an Xbox game, so we take full responsibility for it".
Spencer said he believed the platform holder "did a better job" with Bethesda's other 2023 release, the upcoming sci-fi RPG Starfield, in terms of assisting development, because the game was earlier in production when Xbox acquired it.
"We should've been there for [Redfall co-creative director] Harvey [Smith] and the team earlier – I think that's on us," he continued. "And then through the process, it's an Unreal [Engine] game. We have a bunch of studios that have done some really great work on Unreal over the years, and I think we were too late to help in that when they had certain issues".
Related Products
Other Products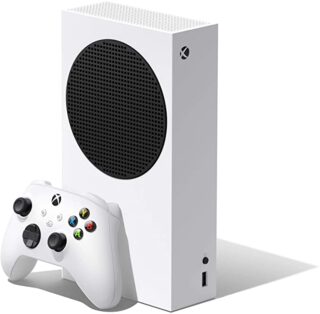 Xbox Series S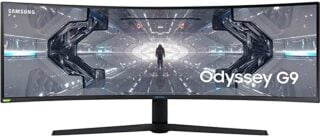 SAMSUNG 49-inch Odyssey G9 Gaming Monitor
Some external links on this page are affiliate links, if you click on our affiliate links and make a purchase we might receive a commission.