Rebellion premieres Evil Genius 2 gameplay
Plus more details to be revealed later this weekend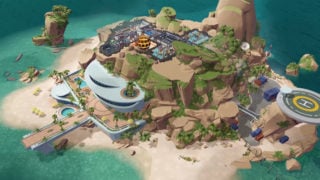 Rebellion has premiered the first gameplay video for PC strategy sequel Evil Genius 2.
The follow-up to the 2004 original has players building their own secret lair, training minions and recruiting henchmen before dispatching them on missions across the globe.
Rebellion said it would reveal more details on the game in a special 'Evil Genius 2 Development Update' during tomorrow's Guerrilla Collective showcase.
It's also hosting a behind the scenes stream with Evil Genius 2 developers at twitch.tv/rebellion_official on Wednesday, June 17 at 10 AM PT / 1PM ET / 6PM BST / 7PM CEST.
Evil Genius 2: World Domination is coming to Steam later this year.