Rebellion has made Evil Genius available for free
UK studio jokes promotion is part of an 'evil plot' to distract those sheltering at home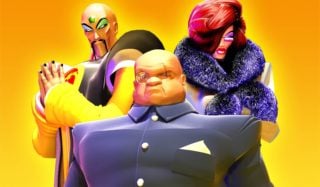 UK studio Rebellion had made its 2004 world domination sim Evil Genius available for free.
From today until an undisclosed future date, Steam users can claim a free copy of the original Evil Genius via http://reb.to/EvilGenius. In order to claim the game, users will need to create a Rebellion account and link their Steam ID.
In a tongue-in-cheek statement, Rebellion said the promotion was an "evil plot" to "distract you from all the things you know you should do."
"Yes, thanks to Evil Genius, Rebellion will put a stop to any and all homebound productivity, sending the world into an inexorable nadir of ineffectiveness! Mwahahahaha!"
Evil Genius has players building their own secret lair, training minions and recruiting henchmen before dispatching them on missions across the globe.
New players can watch Rebellion's tips video to help them get started in the game.
Rebellion is currently planning to release a sequel, Evil Genius 2: World Domination, later this year.