Rebellion acquires The Bitmap Brothers
Company promises to release "new titles based on beloved" Bitmap IP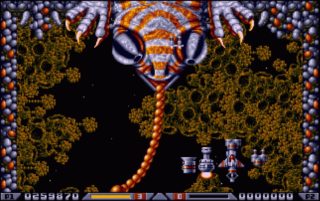 Rebellion has acquired fellow British games firm The Bitmap Brothers.
The Bitmap Brothers is perhaps best known for its late 1980s and early 90s games including Xenon, Speedball and Chaos Engine.
Sniper Elite maker Rebellion said it intends to release classic The Bitmap Brothers games on new platforms and create new titles based on its popular licenses.
"We're delighted with the addition of The Bitmap Brothers to the ever-growing Rebellion portfolio," said Rebellion CEO and co-founder Jason Kingsley OBE.
"The Bitmap Brothers are renowned for making great games and for bringing gaming into the mainstream with inimitable style.
"We've known [Bitmap Brothers co-founder] Mike Montgomery for many years, and we're honoured by the faith and trust that he has shown in us by passing on the torch. We'll strive to be vigilant custodians of one of gaming's great names."
In addition to developing and publishing games, Rebellion is a multimedia company also operating in books, comics, TV and film.
In November 2018, it announced the acquisition of a $100 million facility to convert into a film studio near to its Oxford headquarters.
The Rogue Trooper movie, from Warcraft and Moon director Duncan Jones, and Judge Dredd TV show Mega City One are set to be filmed there.