Raven has been 'hiring like crazy' to support Warzone's explosive growth
"We have more ideas than we can do", says creative director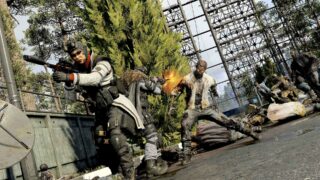 Raven Software has discussed how Call of Duty Warzone's massive success has impacted developments behind the scenes at the Madison, Wisconsin-based studio.
Activision's free-to-play battle royale game has been a smash hit since its March 2020 launch, attracting six million players in 24 hours, 15 million in three days, 30 million in 10 days, 50 million in one month, 85 million in nine months, and 100 million in 13 months.
To cope with the demands of its ballooning player base, co-developer Raven—which has contributed to every premium Call of Duty game released since 2010—has been on a major recruitment drive over the past year.
"I can tell you we've been hiring like crazy at Raven," creative director Amos Hodge told VGC in a Warzone interview published this week to coincide with the launch of Season 3.
"We have jobs posted all over the place and we're looking for new talent. If any of your readers out there are interested… we have more ideas than we can do!
"Warzone was a smash hit success," he continued. "All the studios are helping on it, but it's also additional to our normal Call of Duty schedule. We have a normal Call of Duty schedule and this is on top of that, so we've had to grow really fast."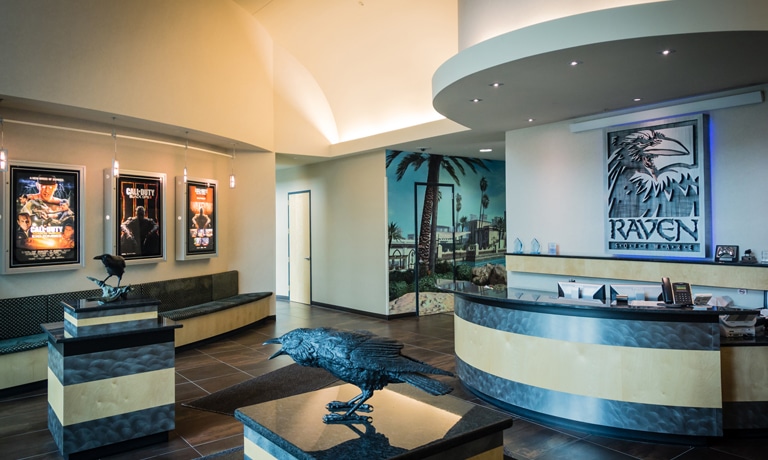 More Call of Duty:
Best Vanguard loadout | Call of Duty Vanguard review | Modern Warfare 2 (2022) details | Best Warzone loadout | Warzone best sniper | Warzone best SMG | Warzone best Stoner 63 | Warzone best AK-47 | Warzone best Bullfrog | Best FARA Warzone loadout | Best AMAX Warzone loadout
Raven has worked on Warzone with Modern Warfare studio Infinity Ward since the outset of the battle royale game's development.
The project was originally pitched to Activision executives and developers in early 2018 by Infinity Ward co-studio heads Patrick Kelly and Dave Stohl, who remain very much attached to the game.
According to a Washington Post report published this week, the duo are currently planning Warzone Season 6, which is scheduled to launch in late 2021.
The pair have mapped out Warzone's "broad strokes" for the next "several years", Kelly said.
"Some things we want to do mode wise, geo wise, they take more time. So they naturally need to slot in later. But we do think about this on a multiyear basis. And I will tell you this: We're doing our damnedest right now, to top [what's come before]."
Elsewhere in VGC's interview, Hodge said Raven shared fan frustration over Warzone cheating, which has been a prominent issue for the game since launch, and that he was personally "upset" that unscrupulous players were "ruining some of the best work" he's ever done in his life.
Activision nuked Warzone's Verdansk map on Wednesday as part of an in-game event designed to transition the title from Season 2 to Season 3. The new season launched on Thursday with Verdansk having received a 1980s makeover.
"Players don't know it, but current day Verdansk, they'll never play it in that state again," Amos said in a Warzone Season 3 video published on Thursday. "Current day Verdansk is gone and it's not coming back."