Ratchet & Clank: Rift Apart has been Steam Deck Verified
It was claimed in 2020 that it wouldn't be possible without the PS5's SSD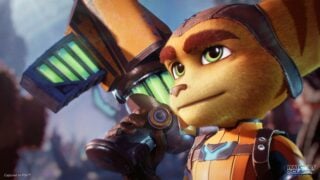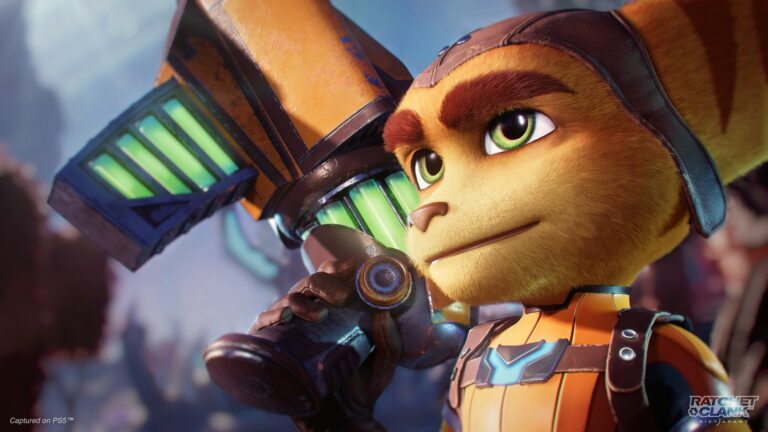 Insomnac has announced that its PC port of Ratchet & Clank: Rift Apart has been Steam Deck Verified.
The PC version is out today, and players will be able to play it on their Steam Deck handhelds without any issues, according to a tweet by the studio.
For a game to be Deck Verified by Valve, it needs to meet four tests:
Input – "The title should have full controller support, use appropriate controller input icons, and automatically bring up the on-screen keyboard when needed"
Display – "The game should support the default resolution of Steam Deck (1280×800 or 1280×720), have good default settings, and text should be legible."
Seamlessness – "The title shouldn't display any compatibility warnings, and if there's a launcher it should be navigable with a controller."
System Support – "If running through Proton, the game and all its middleware should be supported by Proton. This includes anti-cheat support."
While some models of the Steam Deck feature 256GB and 512GB SSDs as storage, the cheapest option only has 64GB eMMC storage. All models can have their storage expanded with an SD card.
Given that Ratchet & Clank requires 75GB of storage space, this means players on the cheapest Steam Deck will have to install the game to an internal SD card and run it from that, while players on the more expensive models will still have this option should they so wish.
This further contradicts previous suggestions from Insomniac, made before the release of the PS5, that the game wasn't possible on any other hardware because of the PS5's extremely fast SSD.
In a video posted on the PlayStation YouTube channel in June 2020, prior to the release of the PS5 later that year and the game in 2021, Insomniac's creative director Marcus Smith claimed its rift-traveling mechanic was impossible on previous systems.
"Ratchet & Clank: Rift Apart is a game that utilizes dimensions and dimensional rifts, and that would not have been possible without the Solid State Drive of the PlayStation 5," Smith stated.
"The SSD is screamingly fast. It allows us to build worlds and project players from one place to another in near instantaneous speeds. It is an unbelievable game changer in terms of we can now do gameplay where you're in one world, and the next moment you're in another.
"We're loading up levels that happen so quickly and in the action that you don't even imagine that this is something that we couldn't do before because it feels so natural."
This claim was later dialled back somewhat after the game launched, when game director Mike Daly told Axios: "You could make a game like [the new] 'Ratchet & Clank' on the PS4, but just visually speaking, you would have to dial back a ton in order to get it to run."
The Steam Deck's SD card reader uses a UHS-I bus, meaning it can read at up to 104MB/s, compared to the 5.5 GB/s of the PS5's SSD (around 50 times faster).
Although the game will run on a Steam Deck, which is signifcantly less powerful than the PS5, it will almost certainly look worse. The game's PC specs suggest that it will run at minimum settings, meaning 720p resolution at 30fps is likely.
Related Products
God of War Ragnarök (PS5)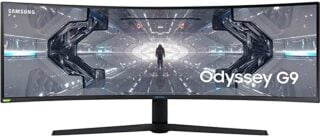 SAMSUNG 49-inch Odyssey G9 Gaming Monitor
Other Products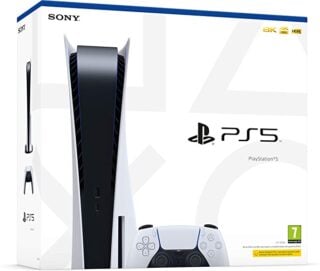 PlayStation 5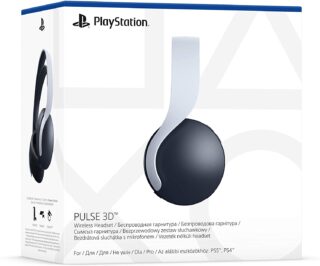 PlayStation 5 PULSE 3D Wireless Headset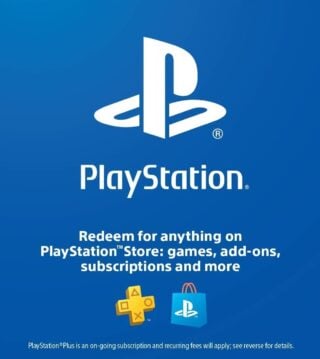 PlayStation Store Gift Card ($50/£50)

$50
Some external links on this page are affiliate links, if you click on our affiliate links and make a purchase we might receive a commission.