Ratchet & Clank PS5 will include an option to play at 60fps
News follows release of extended Rift Apart gameplay demo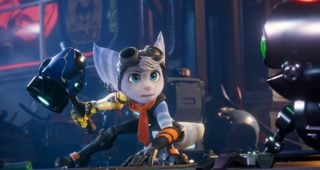 Insomniac Games has confirmed that Ratchet & Clank: Rift Apart will include an option to play at 60 frames per second.
The news was revealed in an interview with Famitsu, which says (via Google translate) that the two available options for the PlayStation 5 game will be "30fps at 4K resolution" and "lower resolution at 60fps".
Insomniac premiered a new Ratchet & Clank: Rift Apart gameplay demo during Gamescom: Opening Night Live on Thursday.
The studio also announced that the game will be released during the PS5 "launch window".
The latest gameplay demo takes place early in the title, which sees antagonist Dr. Nefarious equipped with a device which can be used to open portals to other dimensions.
It showcased several new weapons including the Burst Pistol, Topiary Sprinkler, Shatterbomb, and the Enforcer.
"Thanks to the haptic feedback and adaptive triggers on the DualSense wireless controller, we are able to make each weapon in Ratchet's out-of-this-world arsenal feel unique and more powerful than ever," Insomniac Games creative director Marcus Smith told the PlayStation Blog.
"Take the Enforcer for example. This double barrel shotgun has multiple fire modes. Pull the trigger halfway and it fires a single shot. Squeeze passed the first stage and you will unload a double barrel blast instead! And with the 3D audio, you will be fully immersed – hearing everything above, below and surrounding you."