Ratchet & Clank is getting a 60fps update for PS5 in April
The PS4 game is currently free to download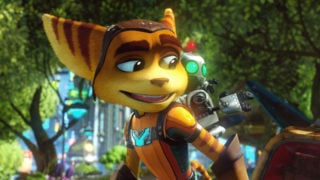 Insomniac Games has announced that an upcoming Ratchet & Clank update will enable users to play the game in 60fps on PlayStation 5.
The Spider-Man studio revealed plans for the update via Twitter on Monday.
"Ratchet & Clank (2016) will be playable in 60 FPS on PS5 after a new update in April!" it said.
The game is currently free for PS4 and PS5 players to download as part of Sony's Play at Home campaign, with the offer available until March 31 at 8pm PT / April 1 at 4am UK.
Asked exactly when the 60fps update will be released for PS5, Insomniac replied: "sooner than you think April."
The studio also confirmed that the update will only be available on Sony's latest console, saying "it's not possible to run the game at 60fps on PS4".
Additionally, it won't introduce any DualSense controller features. "You'll have to play Rift Apart for that", Insomniac said.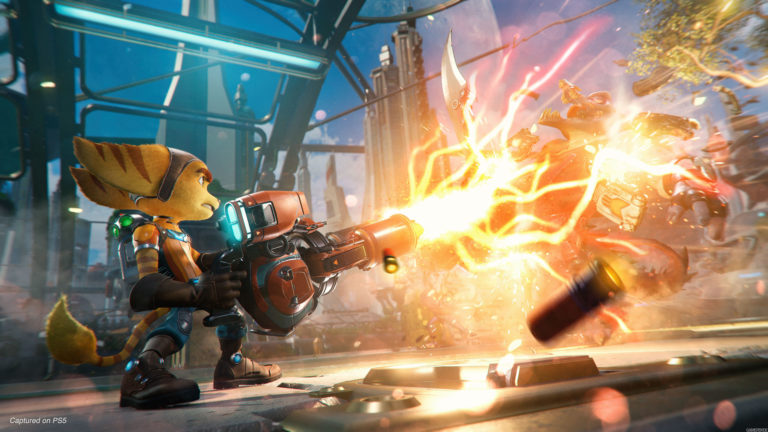 Finally, in response to a couple of requests, Insomniac said it's "unable" to unlock the Bouncer weapon, which was a pre-order bonus for the PS4 game, for all players.
PS5 exclusive Ratchet & Clank: Rift Apart is scheduled for release on June 11, 2021. The standard version of the game costs $69.99 / £69.99 and the Digital Deluxe Edition is priced at $79.99 / £79.99.
The latter comes with the base game plus five additional armour sets, 20 Raritanium to put towards upgrading weapons, a sticker pack to use in the franchise's first ever photo mode, a digital artbook and a digital soundtrack.
Pre-order customers will receive two bonuses which won't be made available to other players: visually updated versions of the Carbonox armor from 2003's Ratchet & Clank: Going Commando and the retro-blaster Pixelizer from 2016's Ratchet & Clank.
Customers who pre-order the game from the PlayStation Store will automatically receive these bonuses. Customers who purchase the title from elsewhere will need to check if the store is offering the pre-order incentive or not.