Rainbow Six Siege: Operation Steel Wave video shows new Operators and House map
Year 5 Season 2 goes live via the PC test server on Tuesday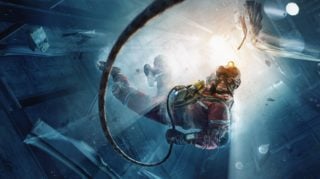 Ubisoft has detailed Rainbow Six Siege Year 5 Season 2, which is titled Operation Steel Wave.
Available via the PC test server from May 19, the new season introduces two new Operators, Norwegian attacker Ace and South African defender Melusi.
Ace throws sequentially exploding hard breach gadgets which stick to vertical surfaces and destroy up to three panels, while Melusi deploys Banshee devices which slow the movement speed of attackers caught in their direct line of sight.
Operation Steel Wave also includes a reimagined House map with expansions to the basement area, attic, and office tower, among other features detailed in the video below.
Ubisoft said last week that Rainbow Six Siege now has 60 million registered players (up from 50 million in September 2019).
The company intends to release Rainbow Six Siege for PS5 and Xbox Series X when the next-gen consoles launch later this year, according to game director Leroy Athanassoff, who has said the development team at Ubisoft Montréal wants the title to go free-to-play one day.
Ubisoft filed a lawsuit against Apple and Google last week accusing the companies of selling a "near carbon copy" of Rainbow Six Siege for iOS and Android devices, according to Bloomberg.