Rainbow Six Siege is currently free to play on all platforms for one week
Splinter Cell agent Sam Fisher will join the game as its next Operator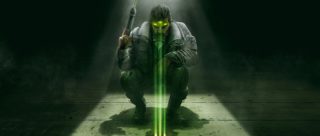 Rainbow Six Siege is currently free to play on Xbox One, PS4 and PC for one week.
The 5v5 tactical shooter can be downloaded and played for free until September 4 at 9pm local time.
Any progress made during the free trial period, which includes access to all the game's maps and modes, will be carried over should players choose to purchase the full title.
Ubisoft said in May that Rainbow Six Siege had 60 million registered players (up from 50 million in September 2019).
The company intends to release Rainbow Six Siege for PS5 and Xbox Series X when the next-gen consoles launch this holiday season, according to game director Leroy Athanassoff, who has said the development team at Ubisoft Montréal wants the title to go free-to-play one day.
Rainbow Six Siege Year 5 Season 2, Operation Steel Wave, introduced two new Operators (Norwegian attacker Ace and South African defender Melusi) and a reimagined House map in June.
Ubisoft is currently gearing up for the launch of Rainbow Six Siege Year 5 Season 3, Operation Shadow Legacy. Its new operator will be Splinter Cell agent Sam 'Zero' Fisher.
The latest series entry, Rainbow Six Quarantine, was delayed last year as Ubisoft moved to restructure its editorial team following the disappointing commercial performance of 2019 releases The Division 2 and Ghost Recon Breakpoint.