Quidditch won't be playable in Hogwarts Legacy, it's been confirmed
An early trailer for the game featured what appeared to be a Quidditch player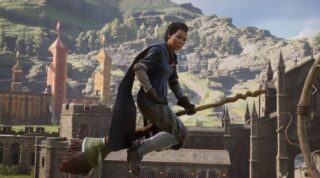 It has been confirmed that Hogwarts Legacy, the upcoming RPG set in the Harry Potter universe, won't feature the popular wizarding sport Quidditch.
As revealed as part of an updated FAQ on the game's website, while players will be able to ride a broomstick, they won't be able to take part in Quidditch matches.
"Quidditch is not playable in Hogwarts Legacy," it reads. "However, broom flight for traversal and broom race challenges are part of the game. Players will also fly brooms to explore new and familiar locations surrounding Hogwarts Castle."
Hogwarts Legacy guides:
Hogwarts Legacy Merlin Trials | Hogwarts Legacy Statues | Hogwarts Legacy Keys | Daedalian Key locations | Elder Wand location | Hogwarts Legacy killing curse | Hogwarts Legacy pages
This has disappointed some fans who expected to be able to play the sport, which is depicted in the films and books as a key aspect of being a Hogwarts student.
The Quidditch pitch was previously included in an early trailer for the game, which also featured what appeared to be a Hogwarts student in Quidditch gear.
Quidditch was featured in most of the Harry Potter video game adaptations developed by EA in the 2000s. EA also developed a Quidditch-focused spinoff during this period.
Developed by Avalanche Software (Disney Infinity), Hogwarts Legacy is billed as an open-world RPG that takes players beyond Hogwarts to new and familiar locations, as they "live the unwritten and embark on a dangerous journey to uncover a hidden truth of the wizarding world".
Warner announced last month that it had delayed the Hogwarts Legacy release date from this year until February 10, 2023 for PC, PlayStation and Xbox consoles, with a Switch release date still to be confirmed.
It was revealed last week that PlayStation versions of the game will include an exclusive quest. 
The latest Hogwarts Legacy footage, which was released this week, shows off the Hogwarts house common rooms.
Related Products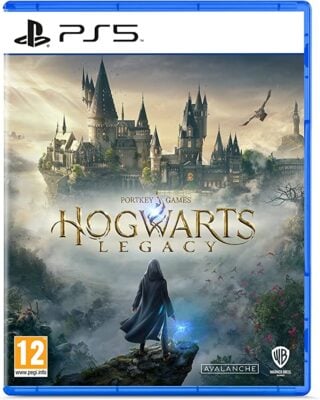 Hogwarts Legacy (PS5)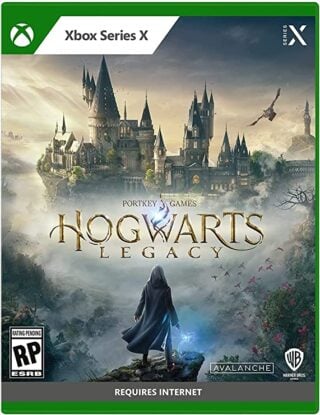 Hogwarts Legacy (Xbox Series X/S)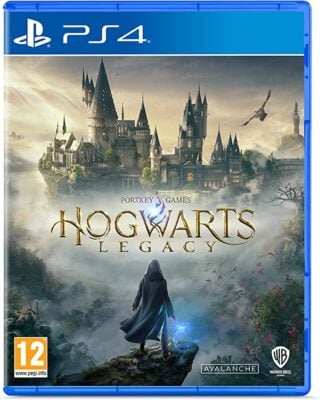 Hogwarts Legacy (PS4)
Other Products
Some external links on this page are affiliate links, if you click on our affiliate links and make a purchase we might receive a commission.