Quantic Dream's Star Wars Eclipse game has been revealed
Long-rumoured Star Wars title is set during the High Republic era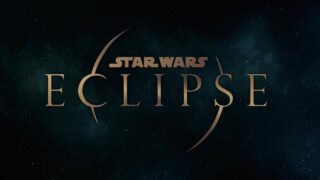 Quantic Dream's long rumoured Star Wars game has been revealed, Star Wars: Eclipse.
The game is set in the High republic era and is also said to be in early development, it was announced during The Game Awards on Thursday.
"Star Wars Eclipse is the first video game to be set in an uncharted region of the Outer Rim during The High Republic era, known as the golden age of the Jedi," Quantic Dream said.
"The game will build upon Quantic Dream's expertise in delivering deeply branching narratives and will go beyond their already established acclaim. Player's choices will be at the heart of the experience, as every decision can have a dramatic impact on the course of the story."
Star Wars Eclipse – Official Cinematic Reveal Trailer
The trailer shows off impressive visuals including footage of Yoda and the planet of Naboo.
Earlier this year Lucasfilm signalled that its Star Wars exclusivity deal with EA was over—or at least coming to an end—by partnering with Ubisoft on a new open-world game.
In January, the company described the Ubisoft partnership as "a new direction" for Lucasfilm gaming and confirmed it was opening the doors to other developers that want to pitch Star Wars games.
Douglas Reilly, VP of Lucasfilm Games, wrote: "We're looking to work with best-in-class teams that can make great games across all of our IP.
"We've got a team of professionals here at Lucasfilm Games who can work with the developers, shape the stories, shape the creative, shape the games, to make them really resonate with fans and deliver across a breadth of platforms, genres, and experiences so that all of our fans can enjoy the IPs that they know and love."