Quantic Dream is working on a Star Wars game, it's claimed
LucasFilm recently confirmed it would be listening to pitches for the IP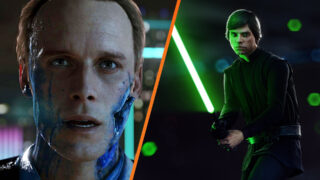 Quantic Dream's next game will be based on the Star Wars IP, it's been claimed.
That's according to French YouTuber Gautoz, who claimed this week that the Detroit: Become Human and Heavy Rain developer helmed by designer David Cage has signed a deal with Disney, now that its three-game contract with Sony has ended.
"They now finished their contract with Sony and will be signing with Disney," he said in a video this week. "It looks like they will be working on a Star Wars game."
The claim was later corroborated by reliable games industry insider Tom Henderson, who posted a cryptic Star Wars and Detroit mashup on Twitter.
Earlier this year Lucasfilm signalled that its Star Wars exclusivity deal with EA was over—or at least coming to an end—by partnering with Ubisoft on a new open-world game.
In January, the company described the Ubisoft partnership as "a new direction" for Lucasfilm gaming and confirmed it was opening the doors to other developers that want to pitch Star Wars games.
Douglas Reilly, VP of Lucasfilm Games, wrote: "We're looking to work with best-in-class teams that can make great games across all of our IP.
"We've got a team of professionals here at Lucasfilm Games who can work with the developers, shape the stories, shape the creative, shape the games, to make them really resonate with fans and deliver across a breadth of platforms, genres, and experiences so that all of our fans can enjoy the IPs that they know and love."
Having ended a decade-long exclusive working relationship with Sony in 2019, Quantic Dream released former PlayStation-only games Detroit: Become Human, Heavy Rain and Beyond: Two Souls for PC in 2020.
The studio has said it's targeting multiplatform product releases for its future, unannounced games.
Back in January 2018, French publications Le Monde and Mediapart published extensive reports highlighting Quantic Dream's alleged toxic workplace culture and allegations of financial malpractice. Quantic Dream sued Le Monde and Mediapart over those reports later that year.
Earlier this year Quantic Dream opened a new development studio in Montreal Canada, headed up by industry veteran Stéphane D'Astous.
Prior to joining Quantic Dream, Cazaux spent almost 14 years at Ubisoft, where he worked as a designer on Assassin's Creed games Black Flag, Origins and Valhalla, serving as a lead on the most recent series entry.
Before the Montreal studio's opening, Quantic Dream had operated a single studio based in Paris, France, where it made The Nomad Soul, Fahrenheit, Heavy Rain, Beyond: Two Souls and Detroit: Become Human.
Related Products
Other Products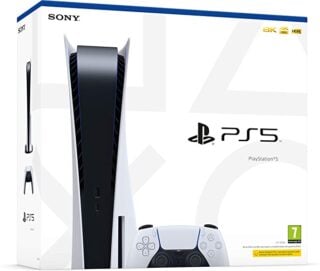 PlayStation 5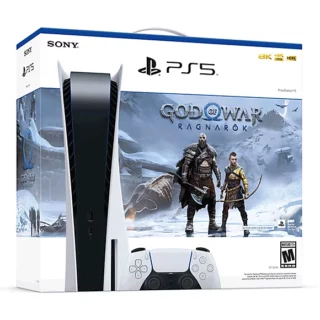 PlayStation 5 Console – God of War Ragnarök Bundle
Some external links on this page are affiliate links, if you click on our affiliate links and make a purchase we might receive a commission.