Quantic Dream games get PC release dates
Heavy Rain, Beyond: Two Souls and Detroit: Become Human coming to Epic Games store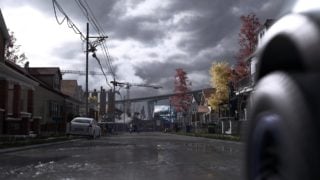 Quantic Dream has announced PC release dates for Heavy Rain, Beyond: Two Souls and Detroit: Become Human.
To date, the titles have only been released on PlayStation platforms, due to an exclusive working relationship between Quantic Dream and Sony, which ended in January 2019 after more than a decade.
However, it was announced at GDC that the trio of interactive story-based games would be coming to PC exclusively via the Epic Games store.
Quantic Dream said all three games are now available to pre-order and that each will receive a "sizeable" free demo ahead of their release.
Heavy Rain's demo will be available on May 24, with the full game releasing on June 24 for $19.99.
The Beyond: Two Souls demo will be playable from June 27 ahead of the game's launch on July 22 for $19.99.
And the Detroit: Become Human demo will be available this summer, with the full game launching this fall for $39.99.
Quantic Dream co-CEO Guillaume de Fondaumière said: "Bringing our last three interactive dramas to the PC platform will enable new audiences to experience what Quantic Dream games are all about.
"Through these demos, gamers will have the opportunity to look into the hard work and dedication we have put into the PC versions of our beloved titles. For those who have never played a Quantic Dream title, this will be a great opportunity to experience the unique nature of our games."