Puma looks set to release Super Mario 35th anniversary footwear
Update: Puma RS-Dreamer Super Mario 64 basketball shoes revealed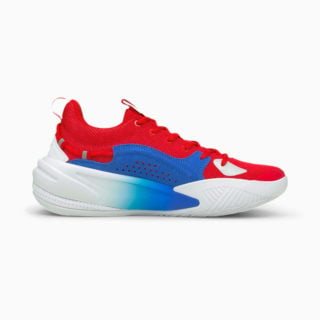 Nintendo and Puma look set to release Super Mario-branded footwear to tie in with the mascot's 35th anniversary celebrations and Mario Switch Remasters.
A listing for "PUMA x Nintendo RS Dreamers" sneakers was reportedly spotted on Footlocker's Australian website (via Nintendo Life) before being pulled, suggesting an official announcement is imminent.
UPDATE: Nintendo has officially announced the Mario Switch Remasters and more, including the Puma RS-Dreamer Super Mario 64 basketball shoes. Puma is selling them for $125.
ORIGINAL STORY CONTINUES: Nintendo has already unveiled two flagship licensing deals planned to commemorate Mario's 35th anniversary on September 13: a special interactive Lego Mario set and a range of Uniqlo clothing, the latter of which is specifically branded for Mario Bros.' upcoming birthday.
Special Super Mario versions of Monopoly and Jenga were released in July, while two officially licensed Nintendo Switch Super Mario controllers arrived this month.
Earlier this year VGC reported that Nintendo was planning to celebrate Super Mario Bros.' 35th anniversary with several major releases, new and old.
Sources indicated that as part of its anniversary celebrations, Nintendo would reveal plans to re-release most of Super Mario's 35-year back catalogue this year, remastered for Nintendo Switch, including 1996's Super Mario 64, 2002's Super Mario Sunshine and 2007's Super Mario Galaxy.
Nintendo also planned to release other Mario titles in 2020, we were told, including a Deluxe version of 2013's Super Mario 3D World and a new instalment in the Paper Mario series (later officially revealed as The Origami King).
While Nintendo originally intended to announce the 3D collection at E3 in June, its plans were disrupted by the Covid-19 pandemic which resulted in the event's cancellation.
It was recently claimed that Nintendo has delayed the release of the 3D Mario Switch remasters beyond the mascot's upcoming 35th birthday, but that they'll now be announced this month alongside 3D World Deluxe.