PUBG Mobile tops 100 million monthly active users
Tencent also rolling out system promoting breaks for players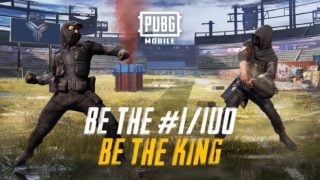 PUBG Mobile has reportedly attracted over 100 million active users each month since February.
That's according to international data (excluding China) from App Annie, which was included in publisher Tencent's first quarter financial results today.
A test version of the free-to-play title launched in February 2018 in China while Tencent sought government approval for a full release – something it gave up on earlier this month – while the game launched internationally in March 2018.
Tencent said: "Internationally (excluding mainland China), PUBG Mobile has exceeded 100 million MAUs since February, according to App Annie.
"We released the new Royale Pass in March, driving the game's revenue growth," it added.
In related news GameSpot reports that Tencent's in the process of rolling out a new PUBG Mobile "gameplay management system" designed to promote healthy behaviours.
Targeted at under 18s, who must acknowledge a "gaming advisory" notice each time they load the title, it sends notifications to players at undisclosed intervals reminding them to "rest or stop the game".
The system is now live in Indonesia, India, Nepal, the UAE, Qatar, Kuwait, Iraq, Saudi Arabia, and Egypt, ahead of a staged rollout in other markets.
Tencent said: "As PUBG mobile grows into one of the world's most trending mobile games, it is devoted to providing a better gaming environment and being proactive in building a balanced and sustainable online gaming ecosystem."