PS5's UK stock shortages 'are partly driven by scalper bot groups'
One group with paid members claims to have obtained nearly 3,500 PS5s using software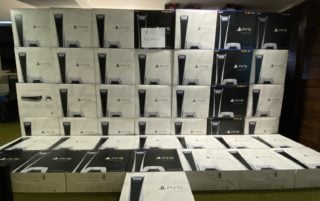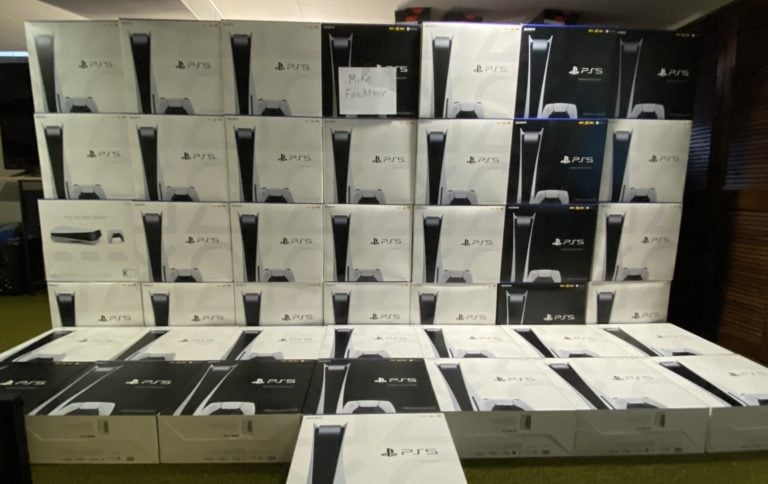 The UK's PlayStation 5 stock shortages are claimed to have been partly driven by scalper groups using software to automatically buy consoles as they come in stock.
Business Insider reports that one group with thousands of paid members has claimed to have purchased almost 3,500 PS5 consoles in the UK using bot software designed to purchase them as fast as possible.
The bots work by automatically notifying users when PS5s come in stock at retailers, before circumventing any wait times, adding items to their cart and then completing the checkout process, giving users a huge advantage over regular consumers.
These kinds of tools aren't new: collectors of sneakers and tickets sometimes use automated tools for identifying restocks. However, gaming's sharp rise in popularity during the pandemic has reportedly seen bots specifically used to target consoles such as Nintendo Switch.
Websites often try to block automated buyers like these but bot designers have avoided mitigations by routing traffic through various other computers before ordering items.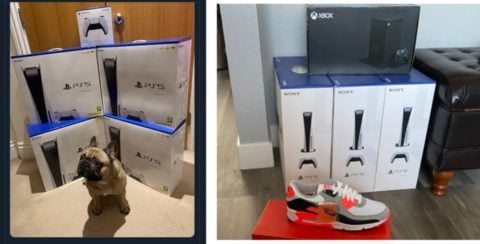 One UK-based Discord group targeting PS5s told Business Insider it had thousands of members targeting the console. "Our total collective number is 2,472 PS5 consoles across all of our members," a group manager said.
That's in addition to "just under 1,000" PlayStation 5 pre-orders from back in September, the manager claimed, bringing its total number of consoles sourced to nearly 3,500 consoles.
CrepChiefNotify, made up of 12 staffers, charges a subscription for access to its services starting at £29.99 (~$40) and going up to £399.99 (~$530). Members are given access to services intended to help them purchase high-demand items before selling them on for a profit.
"Bot developers have seen the demand rise for next-gen consoles," another manager told Business Insider, "and have changed their focus from being sneaker focused bots into multi-use bots for electronics too."
Although the group's background is in reselling sneakers, its scope has reportedly broadened during the pandemic as demand for consumer items has fluctuated.
"During the first COVID-19 lockdown, we noticed a huge shift in products that people were buying," the anonymous manager added. "The focus shifted towards the most ridiculous things, like outdoor hot tubs. We noticed that these began selling out in stores, and reselling on eBay for a profit.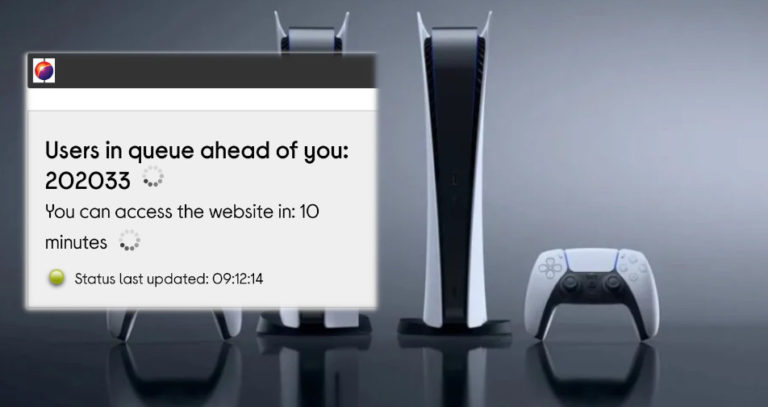 "So our developer wrote some site monitor software, and we tracked the stock of the sites selling hot tubs! Every time they pinged into stock, we would notify our members to buy it all."
With console availability failing to satisfy launch demand, PS5 scalpers are currently seeking to cash in by selling them at extortionate prices on marketplaces like eBay, where a significant number of consoles have already been sold for more than double their retail price.
UK highstreet retailer CEX is even offering to buy standard PS5 consoles for £600 – £150 more than their retail price – which they say they will sell on for £750.
Last week multiple UK-based Amazon customers claimed that their PlayStation 5 consoles did not arrive on launch day, or that they instead received erroneous items such as coffee machines or cat food.
Related Products
Other Products
Some external links on this page are affiliate links, if you click on our affiliate links and make a purchase we might receive a commission.