PS5's quiet cooling 'is even more impressive than its loading times', praises Japanese hands-on
PlayStation 5 is said to be "exceptionally quiet"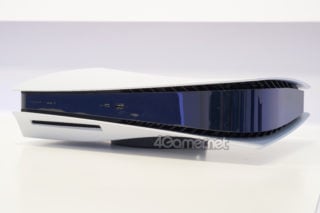 The first PlayStation 5 hands-on previews have expressed surprise at the quietness of the console's cooling system.
Publications including 4Gamer and Dengeki shared their experiences with the next-gen console on Sunday, as well as over ten YouTubers who published PS5 gameplay for Astro's Playroom, Godfall and Devil May Cry V Special Edition.
The two publications aimed particular praise at the PS5's cooling system. Dengeki (translated by VGC contributor Robert Sephazon) said "the quietness of the fans was more impressive than the loading times," while 4Gamer was similarly impressed.
"I started playing one of the launch titles, Godfall, and after some time passed, I checked [the temperature]. The breeze coming from the exhaust port was gentle and didn't feel exceedingly hot," wrote 4Gamer.
"During this time, the studio itself was about 30 degrees Celsius. Based on the specifications of the SoC, it operates at around 55 to 60 degrees Celsius. While you may think, 'isn't the fan loud?', it's quite the opposite.

"As previously mentioned, the breeze from the exhaust port was light, and I could barely hear what I believe to have been the fan rotation," it added. "By the way, the studio where we shot was in a basement, and there were four, powerful lights for recording videos on the ceiling, so the room temperature was 30 degrees Celsius."
The publication notes that a typical home environment is likely to be much cooler than the studio they tested PlayStation 5, so it's "quite likely that the PS5's exhaust will not be terribly loud."
It added: "If anything, the main concern should be the size of the unit, so it's necessary to ensure enough space both for the unit as well as ventilation. If you plan to replace your PS4 with a PS5, be sure to account for its size and prepare an additional space of 10 to 15 cm from the front, back, left and right."
Dengeki was similarly impressed with PS5's cooling system, calling the console "exceptionally quiet".
"I want to report that the quietness of the fans was more impressive than the loading times," it wrote. "There must be many people who are interested in this.
"The PS5 was exceptionally quiet! We had about 1 hour and 45 minutes with the unit, and I think it took about 1 hour and 20 minutes to actually start playing the PS5. Since we were in a studio, there was various equipment around, but the room temperature felt hot because of the intense lighting.
"While playing Astro's Playroom and Godfall, I didn't notice the sound of the fan. When I was about to finish playing, I quickly confirmed, 'is this a fan?' Finally, when I touched the main unit, it didn't feel hot.
"It seems there is no need to worry about its cooling and ventilation system. Rather than focus on fan noise or cooling efficiency, I want to express that the size of the main unit was relatively large. Since it is quite bulky, I would recommend placing it somewhere with plenty of room for proper ventilation."
The PS5's size and shape appears to be heavily influenced by Sony's intention to improve PS5 cooling and fan noise.
According to a Bloomberg report from earlier this year, Sony has implemented an "unusually expensive" cooling system in PlayStation 5, something which the platform holder has itself previously hinted at.
Speaking in a PS5 hardware video earlier this year, system architect Mark Cerny first revealed PS5 would feature a "high-performance cooling solution."
However, Cerny would not share exact details of PS5's cooling solution, only stating that he felt users would be happy with "what the engineering team came up with."
A dev kit patent recently suggested the next-gen console would utilise "a plurality of cooling fans" to supply airflow to a heat sink and keep the console cool.
Related Products
God of War Ragnarök (PS5)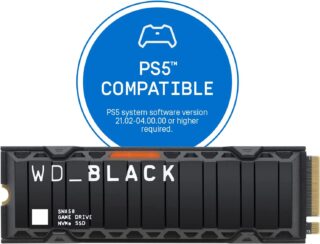 WD_BLACK 500GB M.2 SSD with Heatsink
Other Products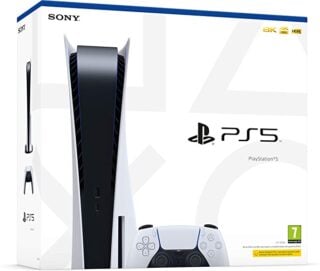 PlayStation 5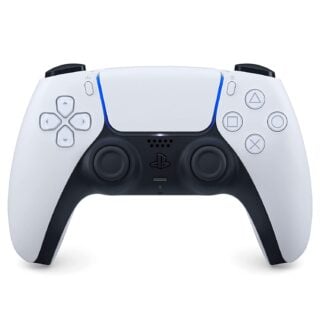 DualSense Controller - White
Some external links on this page are affiliate links, if you click on our affiliate links and make a purchase we might receive a commission.