PS5's Project Eve is now 'Stellar Blade': Watch the new trailer
The game takes place in the "not-too-distant future" in a world where mankind has been driven from Earth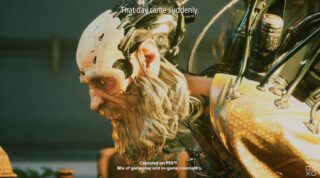 Developer ShiftUp has renamed Project Eve to Stellar Blade.
The game, which was last shown off in 2021 received a new trailer showing some of the locations in the game, and giving more information about the plot.
"Eve and her comrades land on the surface to reclaim the extinct Earth and cross paths with a survivor named Adam. Eve is then led by Adam to the last surviving city, Xion, where she meets the elder of the town Orcal and is told many stories," reads a description of the game in a new PlayStation Blog post. 
"In order to serve her mission to save Earth, Eve develops close relationships with the key members of Xion and contributes to rebuilding the city."
The game takes place in the "not-too-distant future" in a world where mankind has been driven from Earth by an invading force called the NA:tives.
To reclaim Earth, players step into the shoes of Eve, the survivor of a paratrooper squad deployed from the Colony.
"The Earth, embodied with such graceful graphics that take full advantage of PlayStation 5's power, will convey unprecedented vibes that stand out from other post-apocalyptic worlds," Hyung Tae claimed in a PlayStation Blog post following the release of the game's first trailer.
"As you accompany Eve throughout the game, you get one step closer to the secret hidden in this unusual world. Combat in Eve is deliberate – including attack, defense, and evasion – while remaining fluid and zestful. The only way to survive is to grasp the attack patterns of various enemies and counter with precise timing.
"Continue the flow of battle after parrying and evading by weaving in multiple combo skills. Taking down enemies culminates in a spectacular and amusing display of power. The DualSense wireless controller's haptic feedback amplifies this experience by manyfold. From the sensation of the blade slicing into the enemy to the exceptional skills that tingle your hands."
Related Products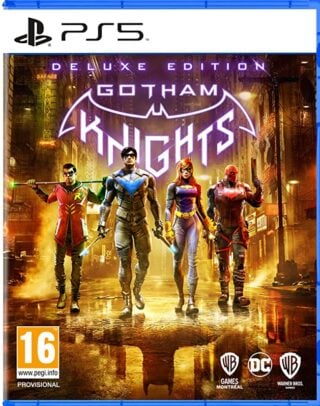 Gotham Knights - Deluxe Edition (PS5)
Other Products
Some external links on this page are affiliate links, if you click on our affiliate links and make a purchase we might receive a commission.