PS5's full hardware specs revealed: Cerny details 'boost' feature and more
Architect discusses audio, storage and more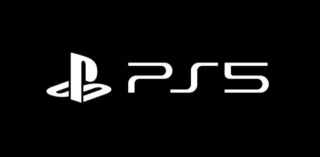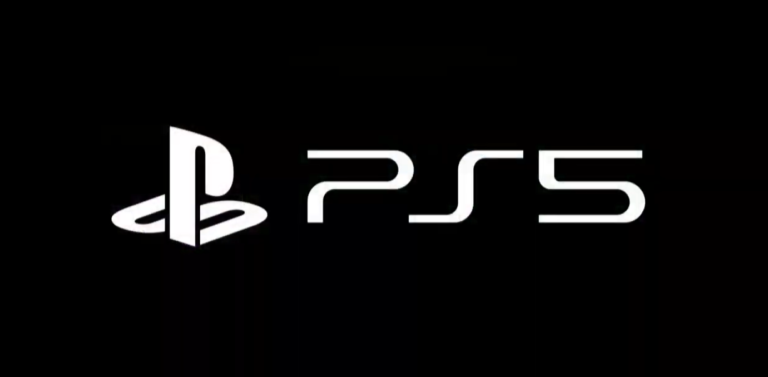 Sony has officially revealed the PlayStation 5's hardware specifications, and confirmed new features related to audio, expandable storage and more.
The PS5's specs are slightly below Xbox Series X in terms of both CPU and GPU, however these on-paper numbers do not tell the full story, according to VGC network partner Digital Foundry.
Firstly, PS5 utilises variable frequencies referred to as 'boost'. An internal monitor analyses workloads on both the PS5's CPU and GPU and adjusts frequencies to match.

Theoretically this means that PlayStation 5 will be able to hit GPU frequencies far higher than expected, with more compute power able to be extracted.
"Sony's pitch is essentially this: a smaller GPU can be a more nimble, more agile GPU, the inference being that PS5's graphics core should be able to deliver performance higher than you may expect from a TFLOPs number that doesn't accurately encompass the capabilities of all parts of the GPU," Digital Foundry editor Richard Leadbetter explains.
In short: New PS5 hardware info
Variable CPU & GPU frequencies will show 'significant gains'
SSD can load 2GB in one quarter of a second
Tempest audio engine described as 'a genuine revolution'
Backwards compatible with 'majority' of most popular PS4 games
Expandable storage allows third-party devices.
System architect Mark Cerny told the publication: "It's a completely different paradigm. Rather than running at constant frequency and letting the power vary based on the workload, we run at essentially constant power and let the frequency vary based on the workload."
He added: "When that worst case game arrives, it will run at a lower clock speed. But not too much lower, to reduce power by 10 per cent it only takes a couple of percent reduction in frequency, so I'd expect any downclocking to be pretty minor."
"All things considered, the change to a variable frequency approach will show significant gains for PlayStation gamers."
The PS5 architect again pointed to the system's high-bandwidth SSD as one of its most important features.
PS5's SSD performance is rated at two orders of magnitude faster than PlayStation 4, Cerny said, with the drive able to load 2GB of data in one quarter of a second.
"As game creators, we go from trying to distract the player from how long fast travel is taking – like those Spider-Man subway rides – to being so blindingly fast that we might even have to slow that transition down," Cerny said.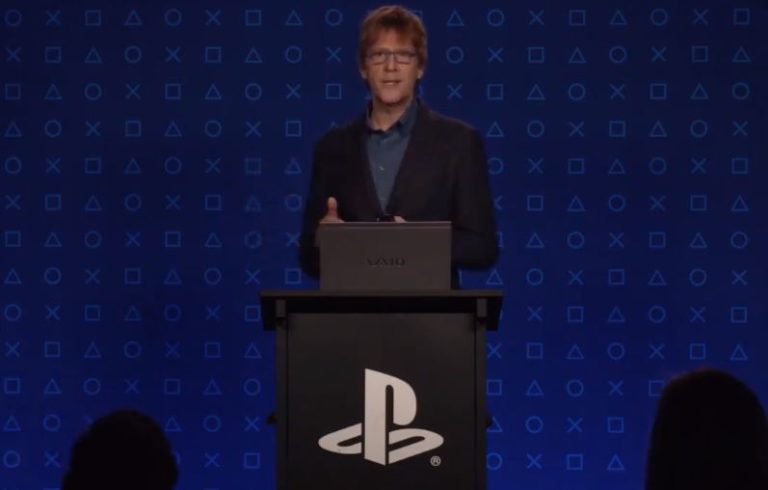 'A genuine revolution in game audio'
Another significant innovation the architect highlighted was PS5's new 3D audio, which Digital Foundry says opens the door to "a genuine revolution in game audio". PlayStation 5's new Tempest Engine supports hundreds of higher quality sound sources, compared to around 50 from the "modern-day standard bearer" PSVR.
In games today, rain is a simple, single sound, Cerny explained. But with PS5's technology games will be able to simulate the sound and locality of individual rain drops in a rain storm, and this technology will work with both headphones and speakers.
Tempest Engine works via a table called the Head-related Transfer Function (HRTF). Each person's HRTF is unique to them and determines how they hear sound.
Sony has modelled HRTFs for around a hundred people and has come up with five presets for PS5's launch, allowing players to choose the best selection for their ears.
For headphones Cerny said PS5's audio tech was largely implemented. For TV speakers, Sony is in the process of developing virtual surround sound, Cerny said. The idea behind this technology is that if players are sitting within a "sweet spot," then sound will feel as if it's coming from any direction.
In terms of hardware, the Tempest Engine is effectively a re-engineered AMD GPU compute unit, Cerny said.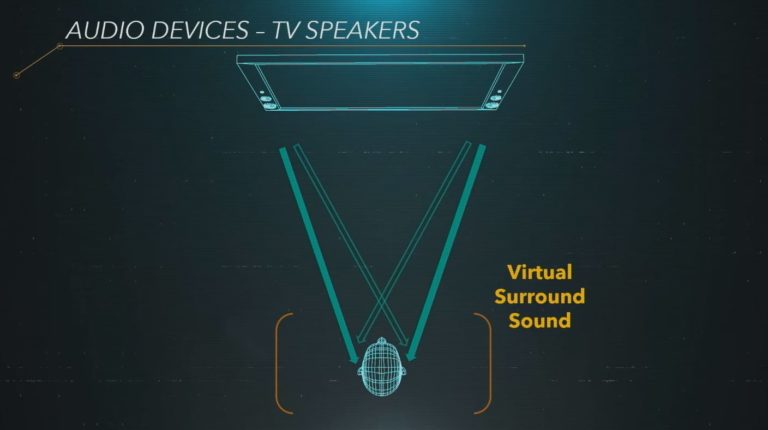 "Where we ended up is a unit with roughly the same SIMD power and bandwidth as all eight Jaguar cores in the PS4 combined," he claimed. "If we were to use the same algorithms as PSVR, that's enough for something like five thousand sound sources – but of course we want to use more complex algorithms, and we don't need anything like that number of sounds."
On the GPU, PS5 will deliver hardware-accelerated ray tracing via its Intersection Engine, which Cerny said is "based on the same strategy as AMD's upcoming PC GPUs".
"How far can we go? I'm starting to get quite bullish," he added. "I've already seen a PS5 title that is successfully using ray-tracing-based reflections in complex animated scenes, with only modest costs."
PlayStation 5 will also be backwards compatible with the majority of leading PS4 games when the console debuts later this year, Cerny confirmed.
Players will be able to save storage space by running older games from standard external storage. It won't be as fast as booting from the internal SSD, but it'll free up space for the next-gen titles that will need it most.
On expandable storage, Cerny said NVMe PC drives will work in PlayStation 5. However, Sony will need to validate them to ensure that they will work properly and it will likely be some time for the newer, PCIe 4.0-based drives with the bandwidth required to match Sony's spec to hit the market.
Related Products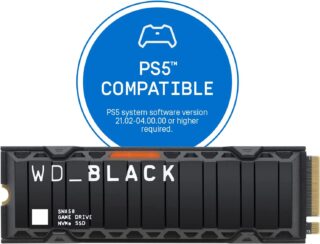 WD_BLACK 500GB M.2 SSD with Heatsink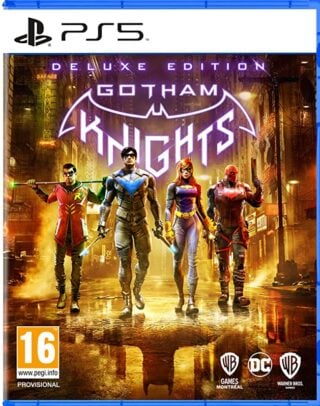 Gotham Knights - Deluxe Edition (PS5)
Other Products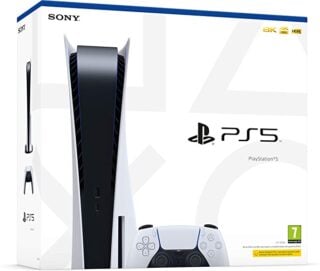 PlayStation 5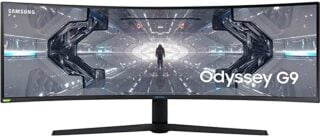 SAMSUNG 49-inch Odyssey G9 Gaming Monitor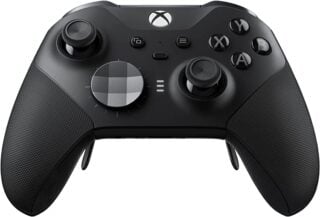 Xbox Elite Series 2 Wireless Controller
Some external links on this page are affiliate links, if you click on our affiliate links and make a purchase we might receive a commission.