PS5's Bugsnax is 'a first-person adventure inspired by Ape Escape'
Octodad studio reveals more details on its whimsical adventure game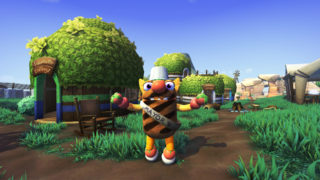 The creator of PS5's whimsical adventure game Bugsnax has revealed more details on the game and explained it was partly inspired by Sony's Ape Escape.
Announced during the PS5 showcase last week, Bugsnax is the next game from Chicago-based Young Horses, the studio behind 2014's Octodad: Dadliest Catch, and is planned for release on PS5, PS4 and PC via the Epic Games Store in Holiday 2020.
Described as a "narrative-driven adventure game," Bugsnax will have players hunting and capturing 100 different kinds of half-bug, half-snack creatures.
The game was one of the most memorable independent titles revealed in the PS5 showcase, partly thanks to its bold theme tune by London-based pop band Kero Kero Bonito.
Speaking to USgamer, Young Horse president Philip Tibitoski revealed more details on the game.
"Bugsnax is a first-person adventure game where you play as a journalist who is sent a mysterious film from an adventurer named Elizabert Megafig," Tibitoski explained.
"She says she's found these things called Bugsnax, these half-snack half-bug creatures, and she wants you to come and document her discovery with her group of misfit followers. You go to the island, you find that she is nowhere to be found, and instead run into some of her followers."
From there, Bugsnax is all about figuring out what happened to Megafig and investigating the mysterious creatures, the studio president said.
As seen in the game's debut trailer, characters change as they eat Bugsnax, with their bodies morphing into food such as strawberries or hotdogs.
Tibitoski was reluctant to reveal exactly how players will hunt and catch the 100 kinds of Bugsnax, but the studio head pointed to Sony's Ape Escape series as something people can look to for an idea of how Bugsnax plays.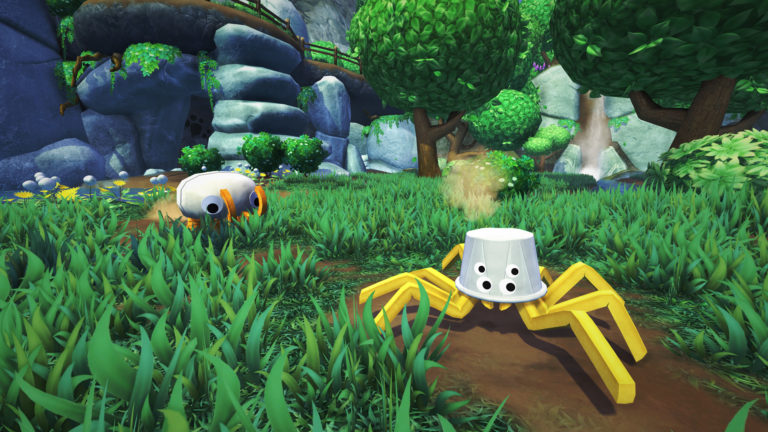 As a launch window title, the game could also provide an early showcase for PS5's new controller, DualSense, which promises to "heighten" players' immersion thanks to haptic feedback and adaptive triggers.
"Running around in the environment and feeling the different types of terrain under your feet while sprinting is really cool and weird," Tibitoski said.
"Past vibration in games has felt good, it's a nice addition, but it's never been essential, I guess. Now, it feels like it makes a big difference in the game, whether it's running through a stream of water or, when trying to catch a Bugsnak, it being in your trap and finding "oh, is it trying to escape?" You can feel how intense it is and how close it is to escaping."